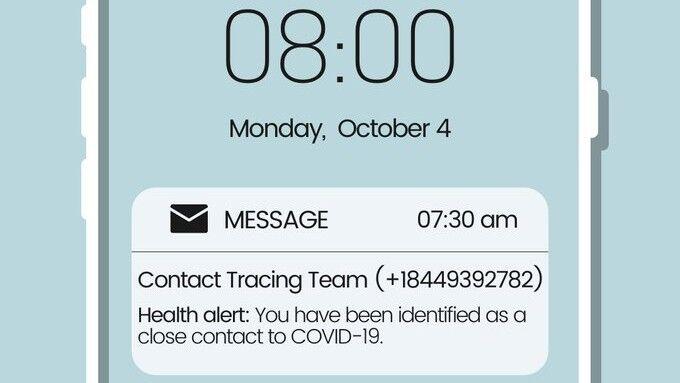 MADISON (WKOW) -- The Wisconsin Department of Health Services (DHS) announced Monday new electronic communications to notify those who have been in close contact with someone for COVID-19.
DHS said in a press release, people can be sent a text or email notification informing them of exposure to COVID-19.
Contact tracers call those who tested positive and collect information about their close contacts. Then tracers send a test or email to those close contacts, according to the department. Texts will read:
"Health alert: You have been identified as a close contact to COVID-19.Follow this link for more information https://wedss.wisconsin.gov/self-reporting/#/form/abR_R-PgQMC78gbifjr-EQ(link is external). Education for close contacts https://wedss.wisconsin.gov/self-reporting/content/education_for_close_contacts.pdf(link is external)." 
And the test will come from 844-939-2782. Those without texting or email can receive a phone call.
"It is important that people who get tested for COVID-19 answer the phone calls from their health department or DHS," DHS Secretary-designee Karen Timberlake said. "And it's also important that people who are identified as a close contact take the time to read through the educational information that will be provided to learn about what it means to be a close contact, what the risks are, and what they can do to avoid further spreading COVID-19."
The department said this is different than the Wisconsin Exposure Notification app, that exchanges anonymous signals with other phones that are near it for at least 15 minutes and allows people who test positive to send an alert to other nearby phones.