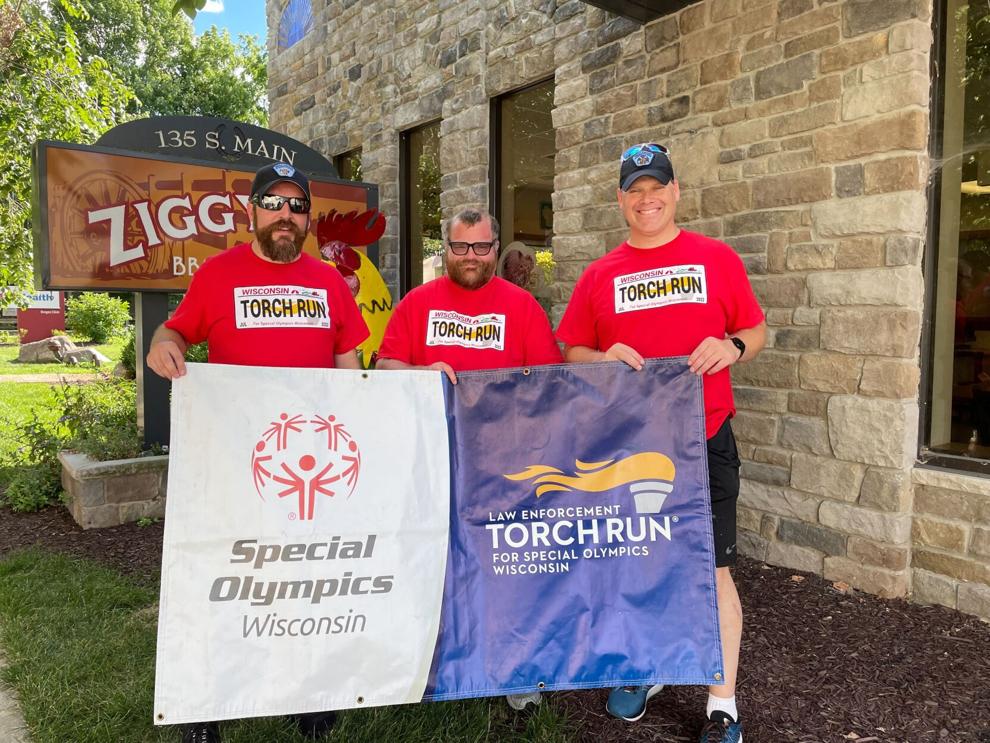 OREGON (WKOW) -- Law enforcement officers finished the last leg of the Law Enforcement Torch Run supporting Special Olympics Wisconsin celebrating courage, unity and diversity.
Officers and Special Olympians carried the Special Olympics Wisconsin Flame of Hope through six cities Thursday.
"We ran a mile in six different communities. We started at Platteville, Belmont, Mineral Point, Dodgeville, Mount Horeb and we finished here in Oregon," corrections officer Jeff Schwartz said.
Those who weren't running biked from Potosi to Oregon. Grant County retiree Richard Dressler has been biking for Special Olympics Wisconsin for nearly three decades and this year wasn't his farthest ride.
"It was roughly a little over 90 miles," said Dressler.
And they're not done yet. Corrections officer Jason Mentzel said the torch is headed to the 50th Celebration Games.
"Tomorrow we're going to take the torch from Madison to Waukesha, Carroll College to start the opening ceremonies for the celebration games," Mentzel said.
Olympians Jake and Lynn and cheerleader Eileen, say they're happy to partner with local law enforcement for the games.
"They support us athletes," Jake said. "They raise the funds for us athletes, they do a lot of fundraising."
"Thanks so much!" Lynn and Eileen said, turning to the officers enjoying ice-cream with them after a long day.
The opening ceremony for the Celebration Games is Friday at 7 p.m. and competitions are held all day Saturday and Sunday.
The games will mark the end of the season for the state track and field, bocce, softball, swimming and tennis teams.