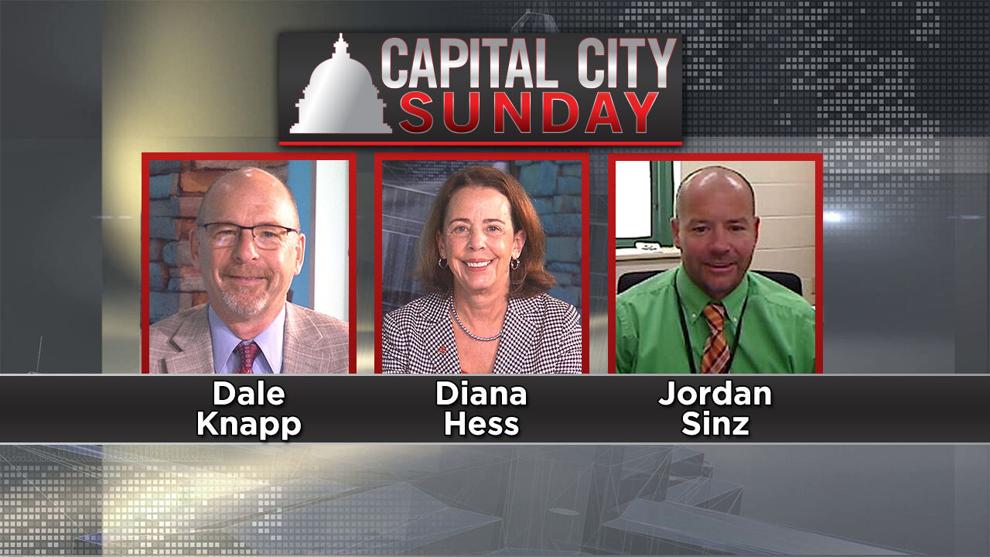 MADISON (WKOW) -- A new report this week projected Wisconsin is staring down a serious workforce challenge based on population and tax filing trends.
Forward Analytics found, based on Census data and tax records, if migration patterns hold from the previous decade, the state's population of residents in their prime working years, between 25 and 64 years old, will decline by 130,000 by 2030.
"What you're looking at is the worker shortages that we're seeing today getting much, much worse," the group's director, Dale Knapp, said.
Knapp said the next part of the ripple effect would be businesses looking elsewhere if it only becomes harder to fill job openings.
"For those businesses, there's the question," Knapp said. "Do we keep our operations here, or do we move to a different place where we can find the workers?"
The report also highlighted the net loss of tax filers under the age of 26 between 2012 and 2020. While about 89,000 people in that category moved to Wisconsin, about 106,000 others moved out. 
Knapp said the state traditionally has lost young adults and retirees, but made up for it by drawing in people in their 30s and 40s who are seeking a more affordable place to raise their family.
While that group grew in Wisconsin, Knapp said it wasn't by much compared to previous decades, and certainly not enough to offset a rapidly aging Baby Boomer generation that's exiting the workforce.
"We've weakened in that area a little bit," Knapp said. "And there where I think we really need to focus our energies."
Knapp added even with greater success in drawing in more families from other states, it still wouldn't be enough to offset the number of coming retirements. He said for Wisconsin, and other Midwestern states, the long-term solution must also involve Congress modernizing immigration laws that allow for more legal immigrants and temporary workers.
"Really, the only way we're going to, as a country, continue to grow," Knapp said. "Is through immigration into the U.S."
Schools seek staffing solutions
Jordan Sinz said he's still able to hire people when positions open, but it's much more difficult that it used to be.
The administrator of the Wisconsin Heights School District he'll often receive only three or four applications for teaching and support staff positions. Sinz said it's especially hard to find special education teachers, as well as math and science teachers at the secondary level.
Then again, those have always been harder spots to fill. Sinz said what really takes him aback is positions that once drew scores of applications simply aren't generating much of a response anymore.
"Even in positions or areas where we once saw, I mean, a decade ago, probably 50 to 100 applicants for, like an elementary position, or maybe a social studies or Phy. Ed teaching position," Sinz said. "Even in some of those cases now, we're seeing pools of 10 or less applicants for a position."
Sinz hopes he came upon a solution while working on his graduate school dissertation -- researching teacher stability rates from across Wisconsin, as well as rural staffing trends. 
He found places that had hiring success tended to develop their own hiring programs that targeted local residents.
"The research also showed that the students that are the most likely to stay in rural communities are students that actually grew up in rural communities," Sinz said.
That thought was the seed of what's become the GROW Consortium. Wisconsin Heights has partnered with the Lodi, Cambridge, and Sauk Prairie School Districts to fund scholarships for their high school students, and those who've gone off to college.
Recipients are expected to get an education degree, then must come back and teach in one of the four districts for at least three years.
The program got the attention of state economic development officials, who this month awarded the consortium with a $264,000 grant. The districts plan to match the grant, which should be enough to fund the program for several years.
"We actually funded five scholarships this fall, this school year, for students who are in their last year of a college program," Sinz said. "So we'll actually have five GROW graduates, if you will, in May of 2023. And then, hopefully, we'll be able to employ those individuals in a consortium district."
The scholarships are currently good at UW-Whitewater. Sinz said he hopes to expand the program to other UW campuses, as well as private colleges in the future. 
Encouraging more educators
The GROW Consortium is similar to what the UW-Madison School of Education is pursuing with its 'Teacher Pledge' program.
The program, which launched in the summer of 2020, offers to cover up to the cost of in-state tuition, as well as licensing and testing costs for UW-Madison students in a teacher education program
In return, students must then commit to a three or four-year teaching stint at a K-12 school in Wisconsin. The university says more than 500 students have participated in the program as of this fall. 
School of Education Dean Diana Hess said the program was essential as trends have shown fewer students going into education programs across the country, even as UW-Madison saw an increase in enrollment in its teacher education programs.
"We know that, nationwide, the number of people going into teacher education programs has been declining for a number of years," Hess said. "And I think the shortage is more serious now than it's been for a long time."
Hess said one concerning trend was more parents discouraging their kids from pursuing careers as teachers. She pointed to this year's PDK International Public Attitudes Toward Public Schools poll.
62 percent of the survey's respondents said they didn't want their kids to become teachers.
Hess said part of the school's mission was to highlight the dignity in teaching, and also making the career more accessible. She pointed to an agreement with Madison College that allows students who perform well enough to earn automatic admission into a UW-Madison teacher education program.
Another hurdle is the growing politicization of education. Hess wouldn't say it's currently deterring young people from becoming teachers, but added it would eventually have an effect if the trend continued.
"I think it's too soon to tell," Hess said. "My gut is that if it continues, it will have an effect on how many people want to go into teaching."
That brought Hess to something the education program has done for about 20 years: hold conferences to teach K-12 teachers about teaching elections.
Given the hyperpartisan environment, she said it's more challenging to avoid accusations of bias. However, Hess said understanding elections has been, and remains, a vital subject for students.
"One of the reasons we have schools in the United States is to prepare young people to participate in democracy," she said. "And you can't do that unless you're helping young people think about multiple and competing ideas."