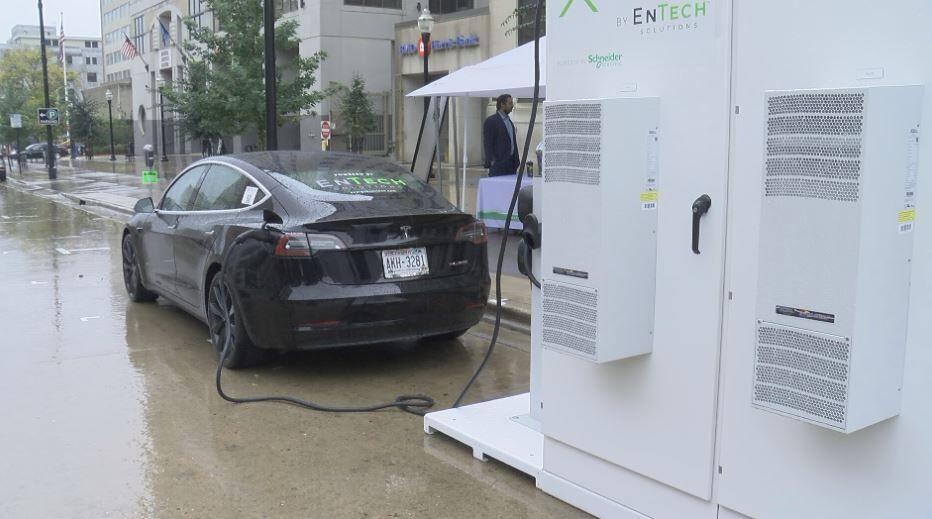 MADISON (WKOW) -- Some local clean energy groups hosted a renewable energy day at the Capitol.
EnTech Solutions, which works nationwide to come up with clean and reliable energy solutions, and the non-profit group Renew Wisconsin showcased a clean electric vehicle charging station.
The particular one the groups brought could be used at homes and small businesses.
"We can charge a car completely off grid," said EnTech's Mike Collom. "We can also connect the system to a utility grid to have supplemental power or to push excess energy back to the utility when the sun is not needed to actually power the charger."
The groups also wanted to bring attention to legislation at the Capitol that would, among other things, allow more flexibility in how electric vehicles are charged and purchased.
Collom said hoped the bills could get bipartisan support.
"It's got technology, it will help drive jobs through renewable energy, it'll drive sustainable energy," he said. "There's something for everyone when it comes to electrification."