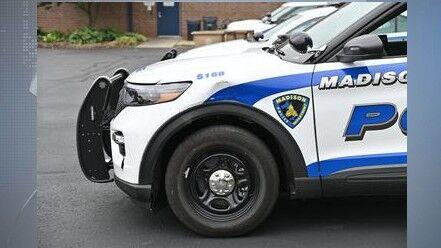 MADISON (WKOW) -- Madison Police officers arrested one person Wednesday morning following a pursuit, stemming from someone driving a stolen car into a squad car and nearly striking an officer.
According to an incident report, police encountered a stolen SUV on the 1100 block of Gammon Lane at 9:00 a.m. Wednesday. They were in the process of talking to the occupants when the driver rammed the car into an MPD squad car several times, almost hitting a sergeant in the process.
The car sped away and officers initiated a pursuit, noting that the car was driving up on the curb and even the sidewalk to avoid tire spikes in their way. Officers eventually found the car abandoned on a dead-end street in Fitchburg.
Further investigation pointed to the vehicle's occupants being in a nearby home. Officers found two people inside one of the homes and brought them into custody, one on charges connected to the hit-and-run and another on unrelated prior charges.
The investigation into the incident is still active.