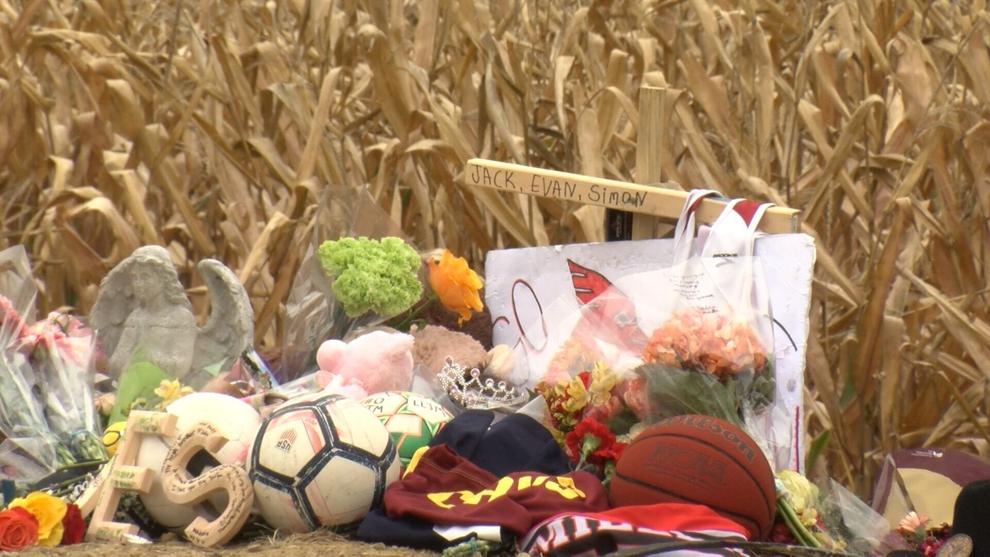 MADISON (WKOW) -- Eric Mehring will face six homicide counts and two counts of reckless endangerment after he allegedly crashed into a car carrying three teenagers, killing all of them.
According to the criminal complaint, Mehring was driving east on Mineral Point Road after leaving a bar on October 2, going 75 miles per hour in a 45 zone. Mehring told law enforcement he saw a car in front of him and tried to apply the brakes, but couldn't do so quickly enough.
A Dane County Sheriff's deputy performed a field sobriety test, which Mehring failed. He then blew .242 on a breathalyzer and submitted to a blood test.
Authorities found the three teens' car in a nearby cornfield. The Chevrolet Cruze had caught fire after the crash; however, Dane County Chief Medical Examiner Dr. Agnieszka Blanks determined that all three boys died due to blunt force trauma from the initial crash.
Mehring admitted that he was traveling too fast and did not brake hard or fast enough. When a sheriff's office detective asked Mehring what he thought caused the crash, his response was "too much speed and more drinks than I should have had to drive."
Mehring's initial court appearance has not officially been scheduled.
A Dane County Sheriff's Office spokesperson said Tuesday that Mehring is in custody of sheriff's office detectives. Jail records show Mehring was booked into the jail just before 5 p.m.