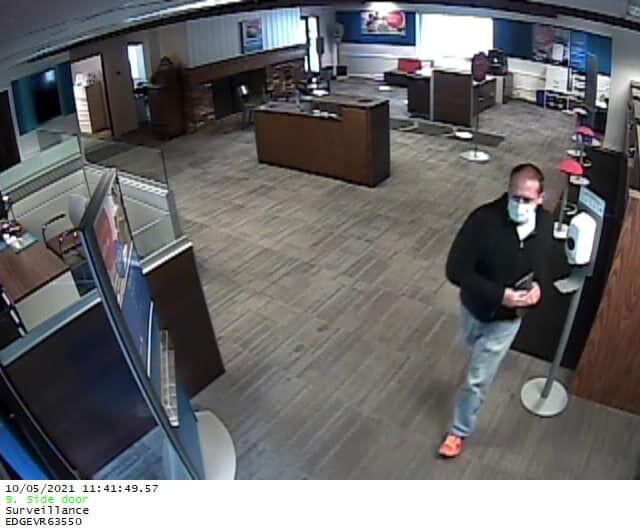 DELAVAN (WKOW) -- The Walworth County Sheriff's Office released a photo of a man suspected of robbing a bank in Delavan Tuesday morning.
According to the Sheriff's Office, authorities responded to the BMO Harris bank at the intersection of Walworth Avenue and 5th Street in Delavan at 11:42 a.m. Tuesday. 
The photo depicts a white man with thinning dark hair, blue jeans, red shoes and a black jacket.
Delavan police are still investigating the robbery. Anyone with information on the incident or the man in the photo is asked to contact Delavan Lt. Markley at 262-728-6314.