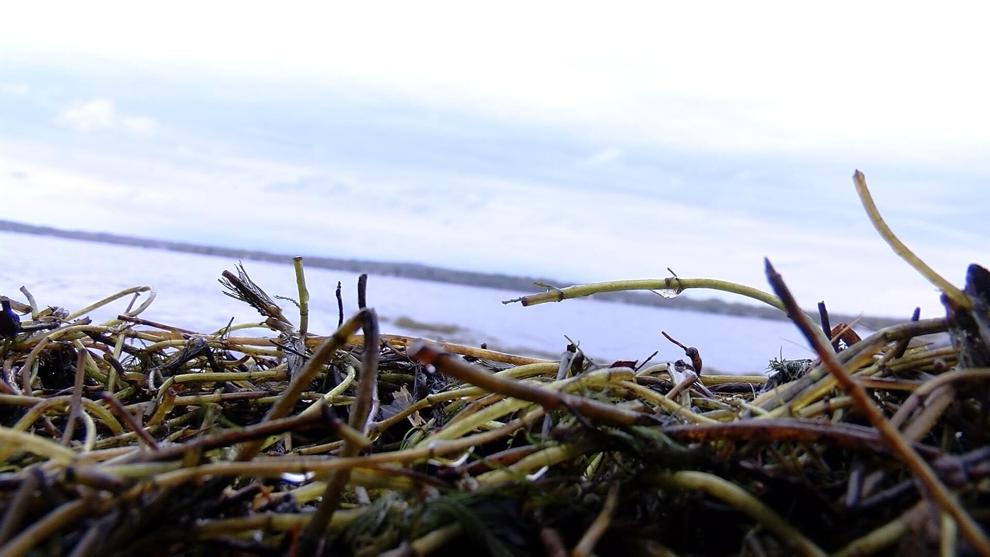 DANE COUNTY (WKOW) -- Local leaders and environmental advocates are partnering together to 'Renew the Blue' in Dane County lakes. 
Hearing the sound of crashing waves when visiting the beach is music to some ears, but the smell and color of algae is a completely different story. 
In Dane County, it's a problem that's impossible to ignore.
Dane County officials and Clean Lakes Alliance are facing it head-on, starting the initiative 'Renew the Blue.'
"The more phosphorus we have available, the more algae blooms we'll see," Kyle Minks said. 
Minks with Dane County Land and Water Resources Department said solving that starts with reducing run off from manure, fertilizers and even leaves.
"That reduces the risk of it getting to our lakes and causing algal blooms and other plant growth," Minks explained. 
He said months like January through March are hard on the lakes. 
Minks explained when snow melts and rain falls, phosphorus runoff travels into the lake acting as a nutrient for algae.
"More frequent and intense rain events, have been really kind of battling and pushing against all the progress we've been making," he added.
Hans Hilbert with the non-profit Friends of the Pheasant Branch Conservancy said a new area of land on the conservancy could help.
"The main goal [of that area] is to manage water for quality and quantity improvements higher up in the watershed before it gets down into the wetlands and ultimately out to Lake Mendota," Hilbert explained.
He said it has already showed promising results.
"We've already scene bird species that we've never seen before and we're seeing water improvement," he added. 
Both Hilbert and Minks said they encourage the public to get involved. 
"Raking leaves, controlling where your water goes on and try to keep those nutrients on our landscape and not in our lakes," Minks said.
More information on 'Renew the Blue' and Friends of the Pheasant Branch Conservancy can be found on their websites.