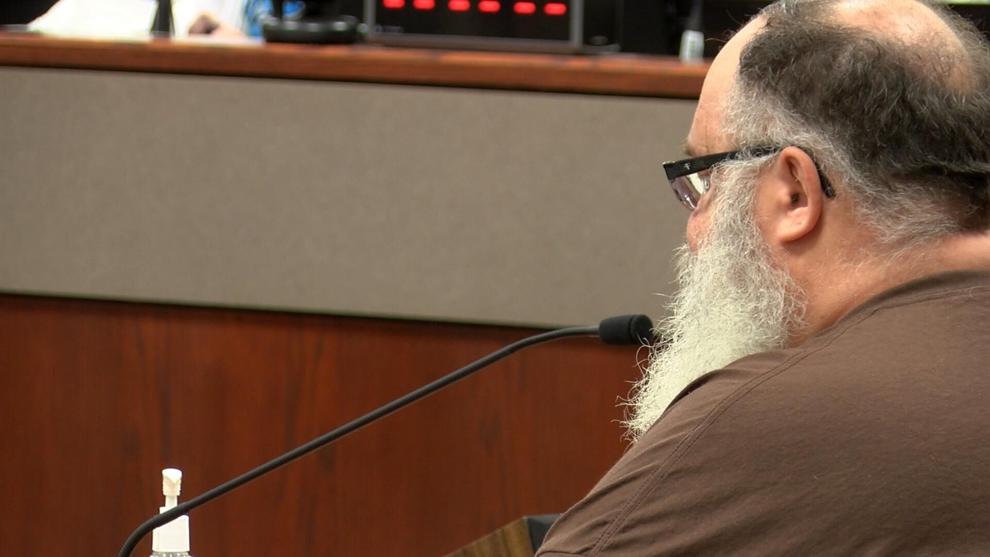 MAUSTON (WKOW) -- A Lake Delton EMT appeared Wednesday in Juneau County court facing a charge of repeated sexual assault of a child in a case prosecutors said involved physical and sexual abuse of a relative over a 15-year period.
James Anderson, 51, made his initial appearance without an attorney. Court records showed he was ruled ineligible for a public defender in a hearing Monday.
To protect the victim's identity, 27 News is only identifying the victim as a relative of Anderson's. The criminal complaint outlining the charge says the pattern of constant sexual abuse began in January of 1998 when the girl was six years old and continued until May of 2013 when she moved out of the home at the age of 20.
Anderson had already posted a $15,000 bond after his April arrest. A 27 News reporter caught up to him in the hallway following the hearing where Anderson said he had no comment on the case.
A woman who described herself as a close friend of the victim spoke off-camera for several minutes. She asked not to be publicly identified out of concerns it would cause complications for prosecutors.
The friend said the victim came forward to authorities nearly 10 years after leaving the home because she'd recently been made aware Anderson was attending events in Mauston dressed as Santa Claus during the 2021 holiday season.
Photos posted to social media that appear to be Anderson's show him in a Santa outfit posing by himself and with other kids. In one post, he advertises an upcoming appearance at the Mauston Denny's.
When asked about Anderson's employment status, Lake Delton village officials provided a press release dated April 13 saying they were aware an employee had been arrested in Juneau County and had been placed on administrative leave.
When asked for an update on his status and whether Anderson had ever been disciplined for conduct at the department, the village referred questions to its attorney, Ben Letendre. 
Letendre did not respond to questions about whether Anderson was still on administrative leave. A paralegal in his office said this week Letendre was out of the office and unable to answer questions about Anderson's current status.
15 years of abuse
The criminal complaint contained detailed descriptions of sexual assault most people would find incredibly disturbing. In one instance, the victim was in 9th grade when she said Anderson found out she had a boyfriend.
Anderson responded by grabbing the girl by her hair and throwing her onto couch. Anderson then began to punch the girl in the head and ribs, informing her he had to have sex with her.
The victim said from that point forward, Anderson made numerous attempts to have sex with her -- an escalation from the inappropriate touching that occurred throughout her childhood.
Eventually, a co-worker convinced the victim to move out of the house. The victim's friend said Wednesday the victim has since moved out of the Mauston area. She had been trying to put the incident behind her but felt compelled to file a police report once she learned Anderson was dressing up as Santa and posing with children.
If convicted, Anderson faces a maximum sentence of 60 years. Should he receive the maximum sentence, at least 25 years of the sentence would have to be served in prison. Anderson is due back in court in August.