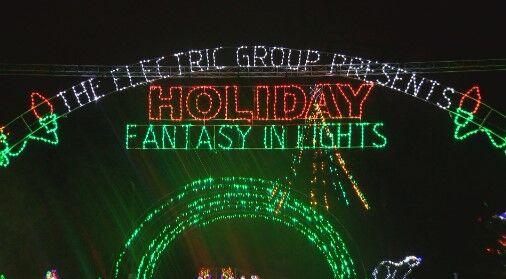 MADISON (WKOW) -- As Madison gets its first snow of the season, Olin Park is decorated for the holidays. 
Senior Chief Meteorologist Bob Lindmeier flipped the switch to turn on the lights for the Electric Group's 33rd annual Holiday Fantasy in Lights Saturday night.
The drive-through light show is free and includes 55 displays.
"It's great for families. You're nice and cozy in your car, your family drives through, you get to see all the great, wonderful displays that the IBEW Local Union 159 has worked so hard to make and to come to life," organizer Jackie Statz said. 
Volunteers have been working since June to repair broken strings of lights and get the displays ready. 
The display will turn on at 4:30 p.m. every day through January 3. 
WKOW is a proud sponsor of Fantasy in Lights.