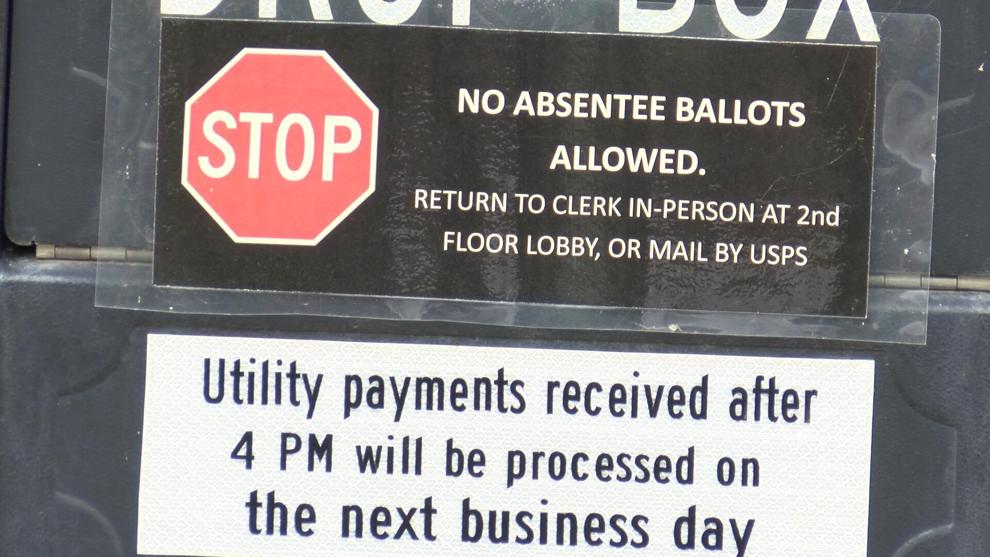 JANESVILLE (WKOW) -- Friday's ruling from the Wisconsin Supreme Court added clarity on a pair of key issues related to absentee ballots. However, it did not address whether it's legal to place another voter's ballot in the mail.
The 4-3 decision from the state's high court determined unsupervised drop boxes are illegal. Such drop boxes can now only be used if staff from a municipal clerk's office is able to keep an eye on it.
The court's four conservative justices also found voters cannot have someone else return their ballot to the clerk's office. The lead opinion stately clearly in-person ballot deliveries must be made to by voters themselves.
The court, though, declined to rule on whether people can legally mail another voter's absentee ballot.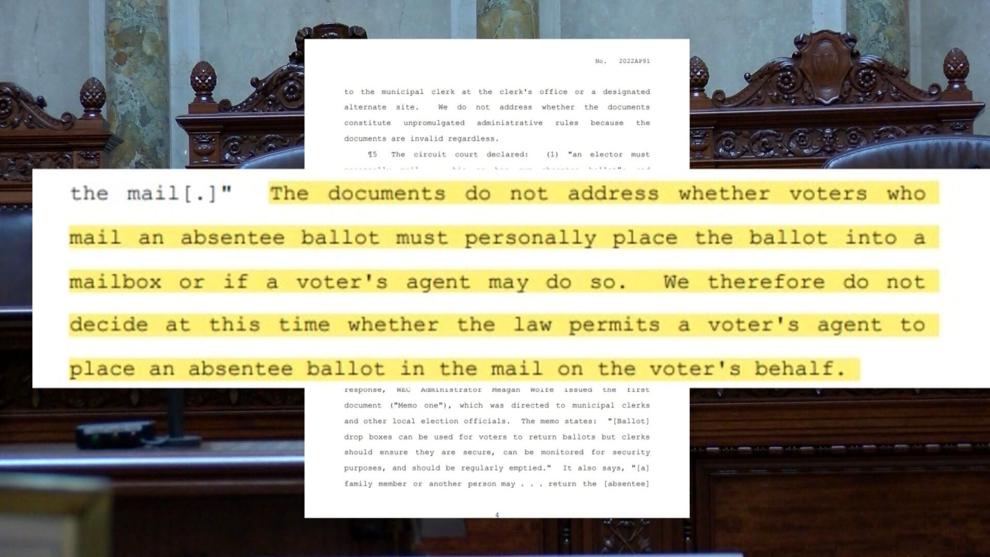 Rock County Clerk Lisa Tollefson said that likely meant voters in the upcoming August primary election, then the November general election, should feel safe placing another person's ballot in the mail. Still, she wouldn't advise voters to place any ballot in a mailbox, other than their own.
"I'm not the district attorney," Tollefson said. "I'm not the one that's going to be charging anyone, but I really believe it wasn't put in place to keep a spouse from mailing their spouse's ballot in the mail, but we'll see how that all lays out as we go forward."
Barbara Beckert, the Milwaukee office coordinator for Disability Rights Wisconsin, maintained the court's decision, or lack thereof, meant voters could indeed mail out other voters' ballots.
"Based on initial discussion with our attorneys, it's my understanding that the court has determined that any Wisconsin voter should feel comfortable placing a ballot on behalf of someone else," Beckert said.
Scott Thompson, an attorney for Law Forward, which represented Disability Rights Wisconsin in the supreme court case, said Monday in an email the court's decision to not address the mail assistance question meant the status quo remains in place.
"For decades we have understood that this practice was perfectly fine," Thompson wrote. "By refusing to answer the question, the Teigen opinion seems to leave that understanding in place."
Conservatives have, in recent years, begun to challenge what they call "ballot harvesting," the act of collecting numerous ballots and delivering them at once, either in-person or through the mail. Thompson added it was likely the mail assistance issue would eventually be decided by state courts.
For 2022, though, guidance varies on what voters should feel comfortable doing. Green County Clerk Arianna Voegeli said she recommended against voters putting anyone else's ballot in a mailbox.
"At this juncture I would advise voters to place their own ballot in the mail to be on the safe side," Voegeli wrote in an email. "And avoid their ballot being rejected should any further guidance/decisions be issued."
The Wisconsin Elections Commission (WEC) has called a special meeting for Tuesday afternoon. The agenda includes discussion on how to proceed following the state supreme court ruling.
WEC issued guidance to clerks in 2020 allowing drop boxes and it was never challenged until after the 2020 election. The three remaining Republican candidates for governor, Rebecca Kleefisch, Tim Michels, and Rep. Tim Ramthun, have all called for WEC to be abolished and elected officials, such as the secretary of state, be put in charge of running elections.