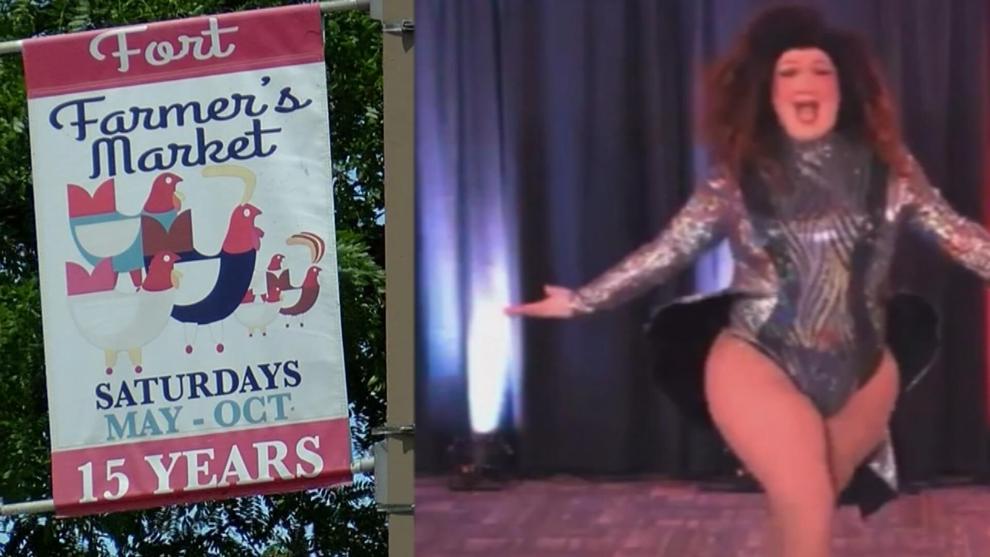 FORT ATKINSON (WKOW) -- An upcoming performance at a farmers' market created an uproar after directors invited a drag queen to perform. 
The Fort Atkinson Farmers' Market Facebook page was flooded with negative comments following the announcement. The initial posts have since been taken down. 
The drag queen, Victorya Attwood, said she was shocked at the response. She said she was facing questions such as, 'Is it going to be sexual? 'Is it going to be scary?'" To which she said, "And I am none of those."
"I didn't fully expect them to be aggressive but I knew they were going to be a little hateful just because that's where we are," Attwood added. 
She said not long after the Facebook comments flooded in, she got a call.
"Hey, just for safety reasons, we're going to cancel it."
Just like the first announcement, the cancelation also got a large response. However, this time it was people supporting Attwood.
"There was a lot of people who sent me message requests saying, 'Hey I'm from Fort Atkinson and my daughter's transgender, I'm respecting her, I'm learning and I want to support you'," Attwood said.
She said several people reached out, telling her they were proud of her and wanted to see her perform. 
WKOW called the director of the farmers market looking for an explanation as to why they canceled Attwood's performance. She declined to comment. Shortly after, a statement was released revoking the decision to cancel and instead inviting back Attwood.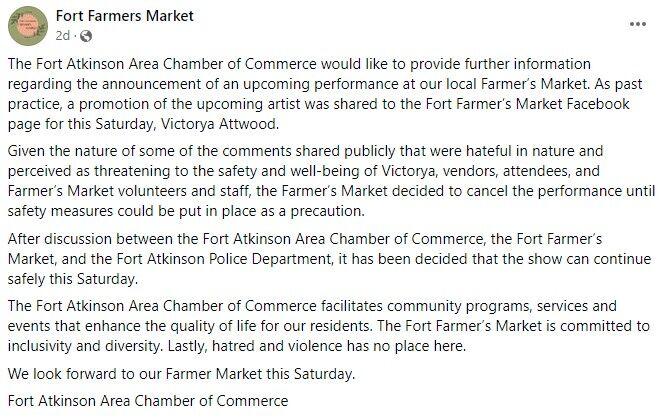 The statement explained the event was canceled because of safety concerns following the stream of comments, but with law enforcement's help, the show will go on. 
"They took all the right steps and did everything they needed to do," Attwood said. "I was more than happy to come back because they told me the community wants to see you."
Gina Elmore is the Project Subcommittee Chair at Unity, an organization focusing on inclusion in Fort Atkinson. 
She said she's excited to see Attwood perform and feels this is a step in the right direction.
"People are coming, people are supportive, just do what you want to do," she said. 
And Attwood said she's excited for Saturday, adding, "Let's just make it fun."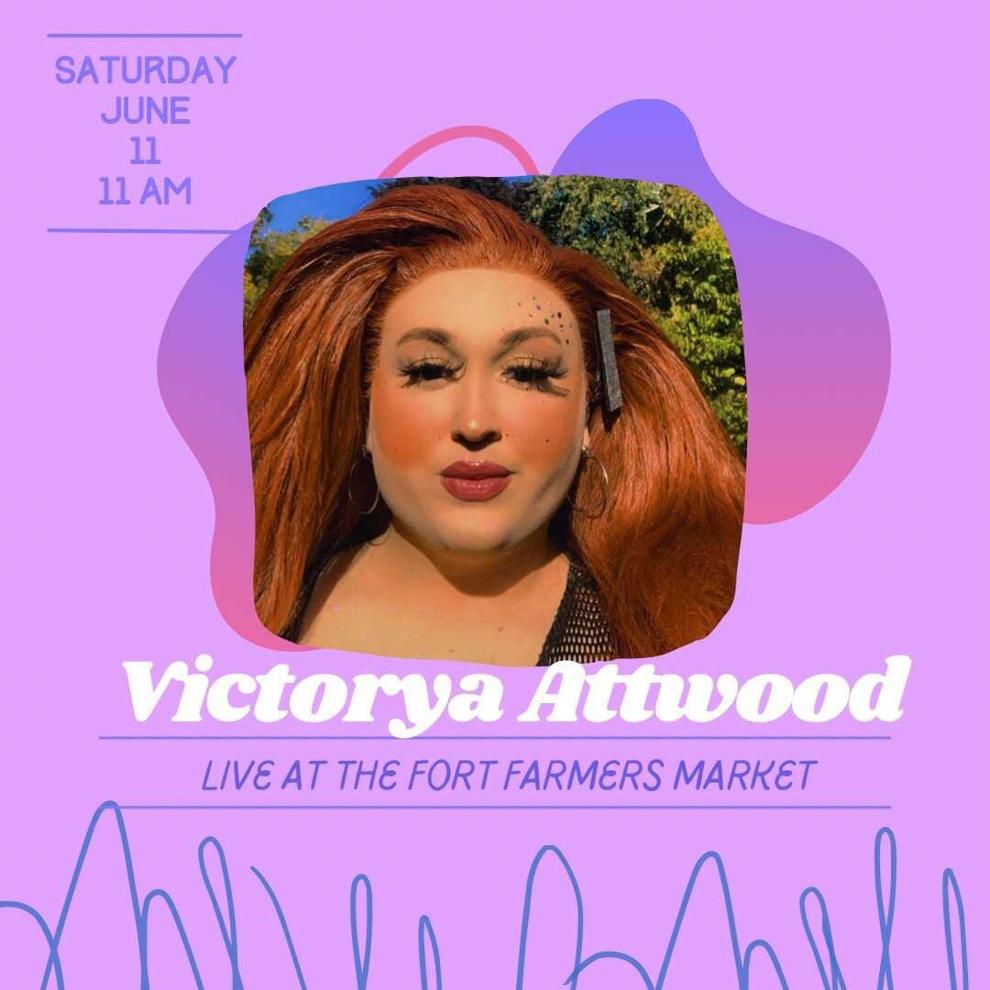 Victorya Attwood will perform Saturday at 11a.m. at the Fort Atkinson Farmers' Market.