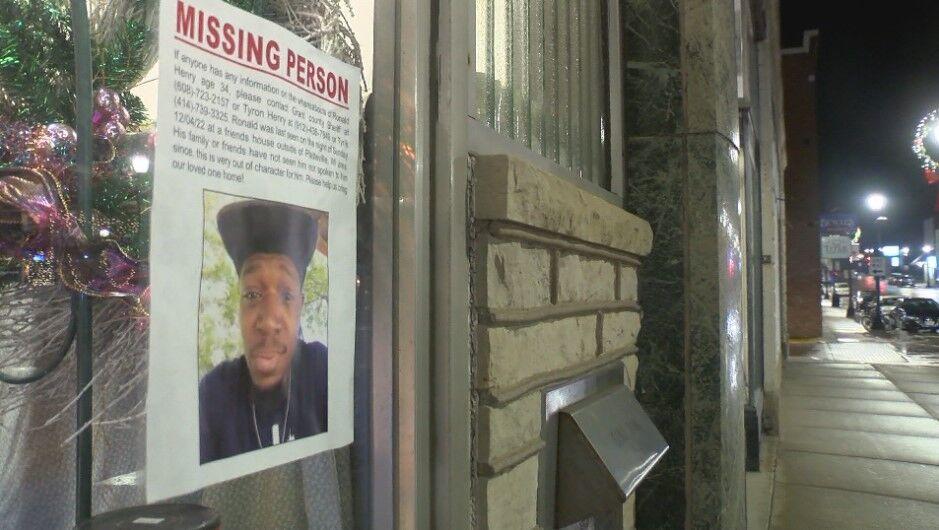 GRANT COUNTY (WKOW) -- Grant County authorities say they are suspending the search for missing 34-year-old Ronald Henry until they can come up with new leads or evidence that may point to his location. 
The announcement comes after an extensive 2,500-acre search involving the Grant County Sheriff's Office, Department of Justice (DOJ) and six area fire departments. 
Grant County Sheriff Nate Dreckman says it's the most puzzling missing person case he's ever handled in his more than 25 years in service. 
"He's just gone," Dreckman said. "Realistically, the fact is, we're kind of at the end of any credible leads that we could have."
Henry went missing during the early hours of December 5 while staying at a friend's farmhouse in rural Grant County. 
Reports obtained by 27 News paint a bizarre picture of Henry's last movements. 
Authorities say Henry was gone around 7:30 a.m., but suddenly powered on his phone around noon to make one final call to the farmhouse he was staying at. In a voicemail left by Henry, he asks the landowner, Jim Dailey, to call him back immediately. 
Reports state Henry sounded "anxious" in the message. 
After pinging his cellphone though, authorities determined that the call was made somewhere near the farmhouse. In fact, authorities say the cellphone never left the area — raising questions about why he made the call in the first place.
Henry never made any calls or messages after that one, but his phone pinged in the area for another 24 hours after he went missing, until it went dead. 
To this day, no phone or other evidence has ever been found. 
Dailey told 27 News Wednesday that he, too, is shocked. 
"I spent that Sunday watching football with Ronald and it was just a relaxing day," Dailey said in a statement. "Ronald is a person who is always happy, laughing, and fun to be around. He has the biggest heart and was one of the first people to call me when my wife passed away even though he was in Colorado at the time. I am shocked and completely saddened that he is still missing, and I wish nothing more than for him to be found."
Earlier this month, Grant County authorities enlisted the help of the Wisconsin DOJ to interview witnesses and reanalyze the cellphone data obtained. However, they too could not find any answers. 
Dreckman says there are currently no suspects or any pieces of evidence to suggest foul play was involved. 
"It's just odd, you know, very odd," Dreckman said. "And so that's what we're struggling with. We just can't seem to connect anything that points us in a specific direction." 
Henry's family members have grown increasingly frustrated with search efforts as authorities hit more and more dead ends with no results. 
Henry's grandmother, Bettie Holt, told 27 News Wednesday she feels like her family is being left in the dark. 
"We want to find out where Ronald is — what happened to him?" Holt said. "We just need some answers."