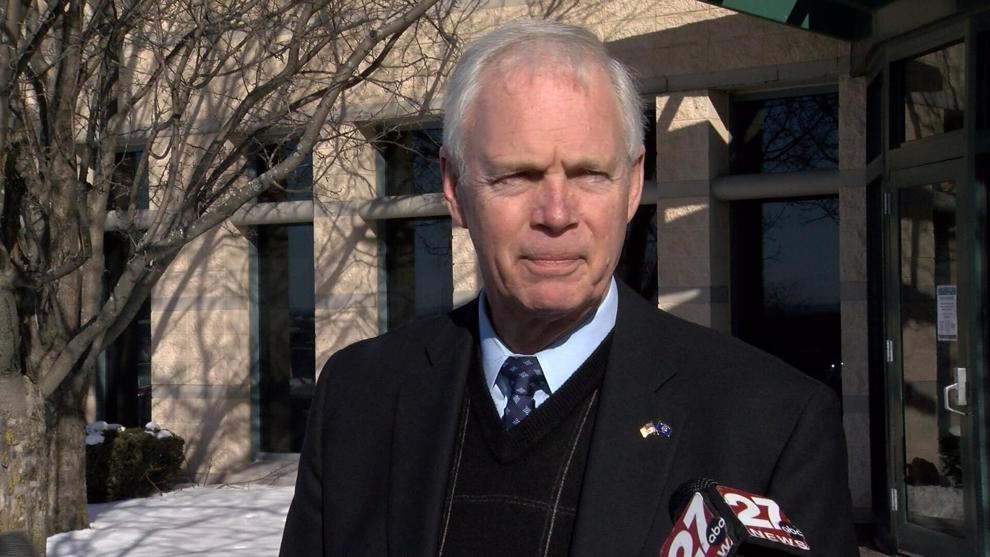 MADISON (WKOW) -- One day after saying it's not society's responsibility to raise other people's kids, Sen. Ron Johnson said Thursday he maintained his opposition to any new federal programs aimed at reducing the cost of child care.
"I think my main point is - and I'm happy to defend this - I think the decision to have a child is probably the most important decision you can possibly have," Johnson said. "I don't think it should be controversial to say that parents should have the primary responsibility for taking care of their children."
Johnson made his initial remarks Wednesday in La Crosse, drawing national attention. He told WKBT-TV he was opposed to additional child care subsidies because those costs are something families should think about before having kids.
"People decide to have families and become parents, that's something they need to consider when they make that choice," Johnson told the station. "I've never really felt it was society's responsibility to take care of other people's children."
Universal pre-school was a central feature of Democrats' 'Build Back Better' package, which failed in the Senate when moderate Democrats balked at the overall cost.
Johnson said the ideas of adding more to the national deficit and "early indoctrination" drove his opposition to any federal child care assistance for parents.
"I just take a look at the federal government's success in providing help; they're very successful in mortgaging our children's future," Johnson said. "It's been very successful at spending money we don't have, which has sparked the seven percent inflation."
Democratic Party of Wisconsin Chair Ben Wikler said Johnson's stated concerns about the deficit were hypocritical since Johnson voted in favor of the 2017 Republican tax cut bill. According to an estimate from the Congressional Budget Office, the tax cut added $1.9 trillion to the federal deficit.
"It's franky offensive and disappointing to see a sitting United States senator claim that there's no responsibility that we have to each other to help kids succeed," Wikler said. "It's just a get-what-you-scramble for money for people like Ron Johnson."
According to a 2021 report by the Department of Health and Human Services, the cost of child care rose 86 percent between 1995 and 2016. Advocates of enhanced child care assistance argue such relief would help get more parents back into the workforce amid employers nationwide saying they're struggling to find workers.