MADISON (WKOW) -- Leslie Mirkin figured the problem was resolved after he got it corrected the first time. Instead, records show the Social Security Administration allowed someone to change his direct deposit account information two more times.
The first letter arrived at Mirkin's Madison address in May. After explaining over the phone he hadn't requested a change to his deposit account, Mirkin said the SSA changed the deposit information back to his account.
"They told me they would put a block on my account so that this would not happen again," Mirkin said.
Instead, it did happen again. Mirkin received a similar letter in July; the SSA was confirming he'd changed the account into which his monthly payment would be deposited. Once again, Mirkin said he called the agency and once again the account information was switched back to his. 
"I also received my monthly check, albeit a week or so later, but the Social Security Administration paid twice," Mirkin said. "They paid two people for the same month."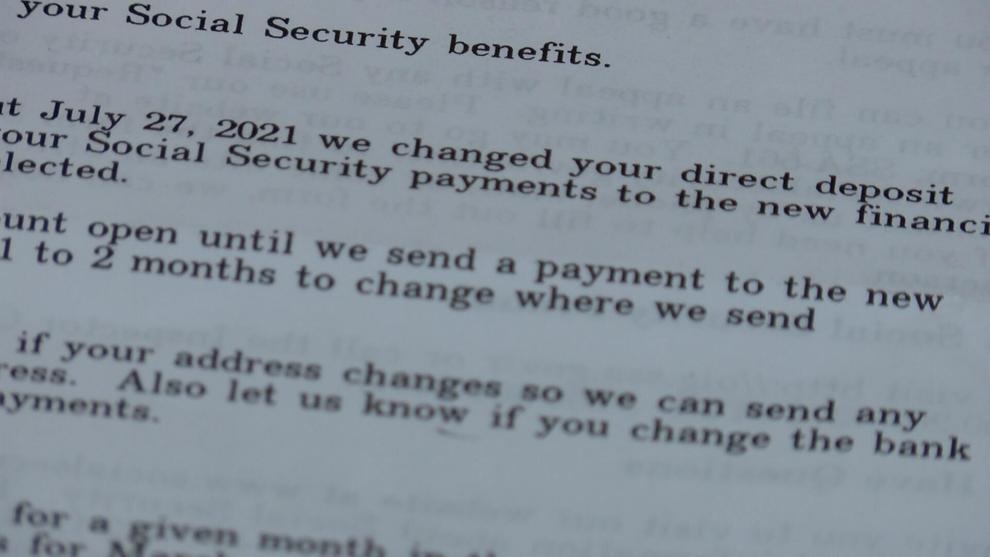 Doug Nguyen, a spokesperson for the SSA, said privacy laws prevented the agency from commenting on Mirkin's case specifically.
"However, there have been instances where identity thieves have stolen people's personal information and then attempted, in a small percentage of cases, to change the direct deposit of a beneficiary's Social Security or Supplemental Security Income payment," Nguyen said.
According to an Inspector General's report from last November, the SSA reported making $7.9 billion in improper payments during fiscal year 2019. $6.6 billion of that total went to overpayments.
Nguyen did not respond to follow up questions about whether the agency has a policy in place to automatically flag suspicious account changes and whether Mirkin's being switched back and forth twice in a three-month span should have led to his account being monitored more closely.
The initial SSA response said recipients could reduce their risk by creating a "my Social Security" account, which allows people to add an additional layer of security.
Mirkin said he had such an account but canceled it in May after having been hit by identity thieves the first time.
The third strike
For Mirkin, the last straw was in August when he learned identity thieves had changed his account for the third time in four months.
"When I got that third letter earlier this month, I just showed the letter to my wife and we both looked at each other in complete disbelief," Mirkin said. "Despite everything we'd been through and the communications we had with everybody, that once again, it happened."
Mirkin said the only silver lining was after the August incident, he was able to switch the deposit account back to his before the thieves could get a check too. Still, he said he remains frustrated the SSA allowed the thieves to alter his account without additional screening, particularly after he'd already reported a fraudulent change twice.
"Given the fragility of the Social Security finances anyway, this is a real problem," he said. "And it really, really should be stopped."