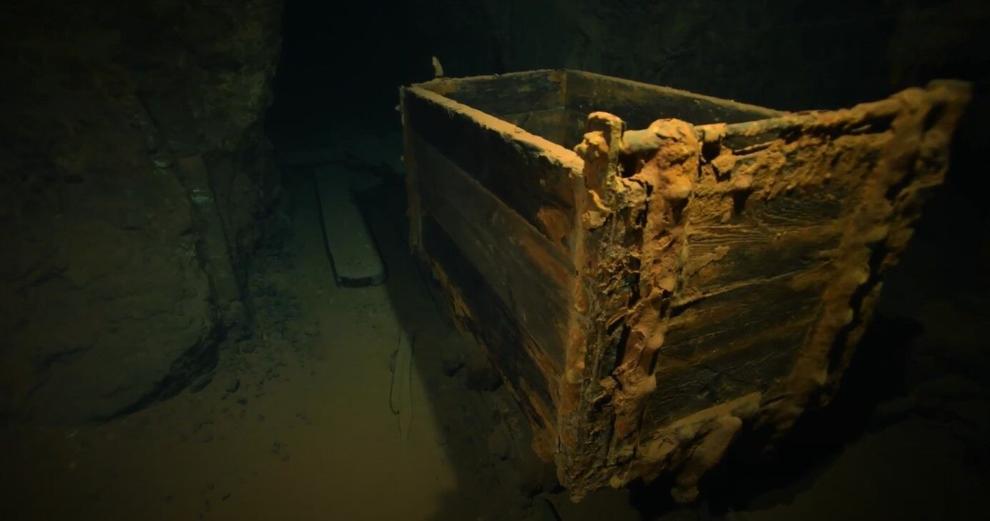 NORTH FREEDOM (WKOW) — More than 100 years after it was flooded and abandoned, North Freedom's "Freedom Mine" has been rediscovered by Wisconsin researchers, who are now trying to model the mine and uncover its past. 
Wisconsin's "Freedom Mine" was one of four iron mines in Sauk County during the early 1900s. After it was abandoned in 1911 due to flooding, it was lost in time — until maritime archaeologist Tamara Thomsen rediscovered it.
"We knew that there was another mine that was around here," Thomsen said. "And we never gave up trying to find where this place was."
In 2017, Thomsen used old photographs of the area like the one below to pick out landmarks in the area and pinpoint where the mine was located.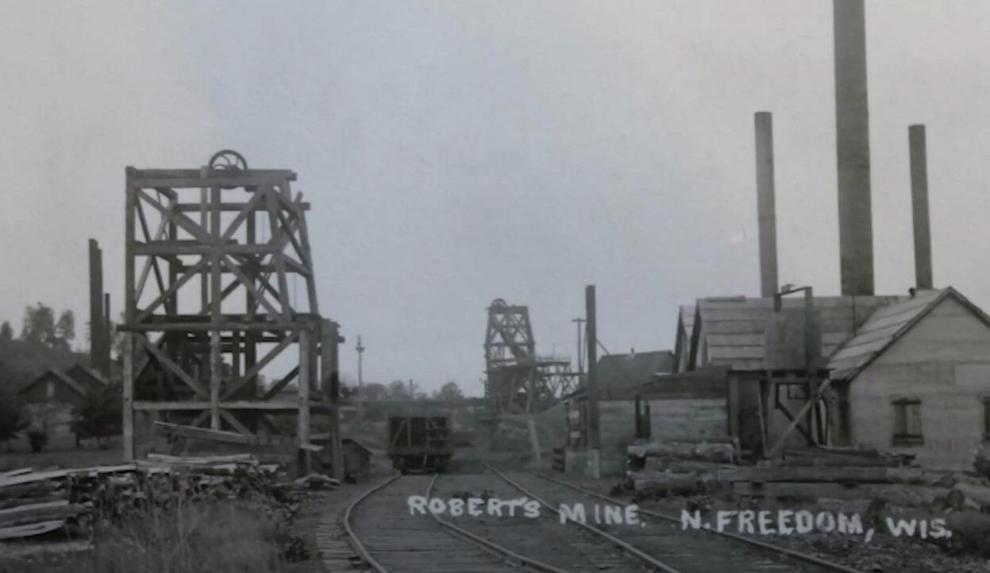 She was able to figure out that the mine was likely on a plot of land in rural Sauk County, that had been owned for five years by an elderly couple who bought the single acre of land as a campsite. 
"One Memorial Day weekend, we came over and they were out mowing the lawn and I stopped and said, 'Do you happen to have a mine that's on your property?'" Thomsen recalled. "And he said, 'I don't know, but we have this interesting pond.'"
Sure enough, the old iron mine that had been lost for more than a century was just beneath the small pond on the makeshift campsite. To make things even more interesting, the mine was completely flooded, but perfectly preserved. 
Thomsen, other members of the Wisconsin Historical Society and Sauk County Historical Society and outside researchers started diving into the mine and conducting research to try and figure out why it was suddenly abandoned.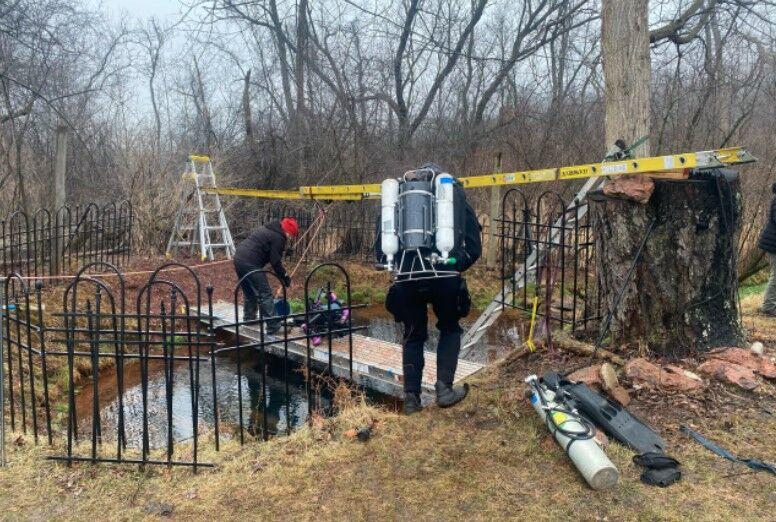 "It's pristine, the site is absolutely beautiful," Evan Kovacs, accomplished diver and owner of the underwater photography company Marine Imaging Technologies, said. "I've never had a chance to dive anything quite like it."
Kovacs has been doing most of the diving for the Wisconsin Historical Society's mission. His resume includes videography and photography for the History Channel, Discovery Channel and National Geographic.
Some of his most proud work, though, comes from his time working to create 3D models of famous shipwrecks, like the Titanic and its sister ship, Britannic. Now, Kovacs is working on a similar 3D model for the Freedom Mine. 
"We are ultimately trying to create a 3D volumetric model of the the entire site," Kovacs said. "Ultimately, you can sort of bring that into a VR space. So you could put on a VR headset and kind of click your way down through the mine and do things like that."
The process is extensive, and takes hours of diving and capturing images and videos with large underwater cameras. The resulting images are stunning, and also help the team figure out what happened in the mine's final moments. 
Kovacs and Thomsen believe a faulty water pump could have resulted in the mine's sudden abandonment. 
"We believe that the water in this district was always a problem, and so without having the pumps and the pumps running, that water would have filled up very fast," Thomsen said. "And on top of one of the pumps is a toolbox and there's some pieces, springs and bits and things that are sitting out next to it. So we we kind of piece all of this together like a game of Clue."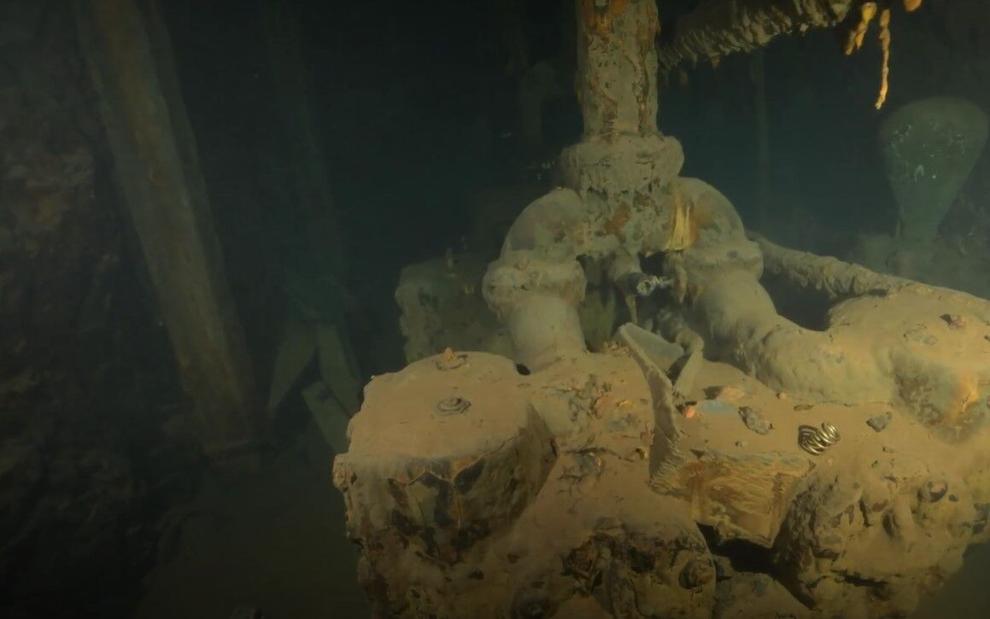 Thomsen and Kovacs have been able to use the evidence left behind to conclude that the pump probably broke one day, leading to a massive flood.
When completed this year, the 3D model the team is hoping to create will be available to the public and help teach people about the region's history. 
The work is admittedly dangerous — just a few old wooden beams are the only things left keeping the mine from caving in. The team also uses special SCUBA equipment that doesn't emit bubbles that could cause the mine to collapse.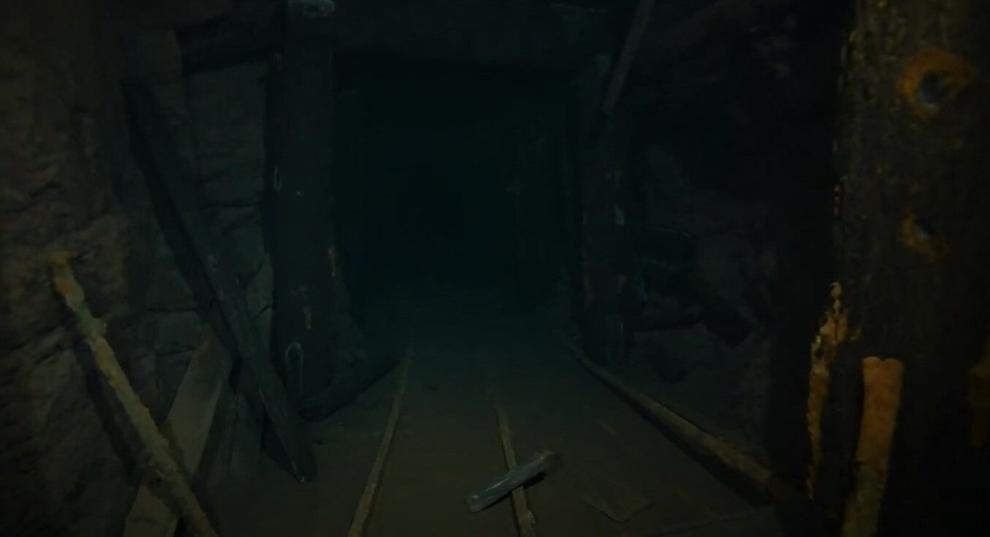 Kovacs says, in the end, the work is worth it and helps keep the story of Wisconsin's iron mining industry alive. 
People won't care about what they don't see," Kovacs said. "If you want to protect something, or you just want to educate people, a picture's worth a thousand words — and an immersive picture's worth a whole chapter."