MADISON (WKOW) — Two new ladder trucks have hit Madison's streets.
The City of Madison Fire Department added Ladder 2 in December and Ladder 6 this week.
Both are 100 feet long, weigh over 39 tons — roughly equivalent to three African elephants — and can reach a speed of 65 mph. Their fire pumps can pump at about 1,500 gallons a minute. 
The trucks are shorter and lighter than the previous 105-foot models, so they are expected to burn less fuel. The city also is making other efforts to go green; the trucks have a fully integrated Idle Reduction Technology system.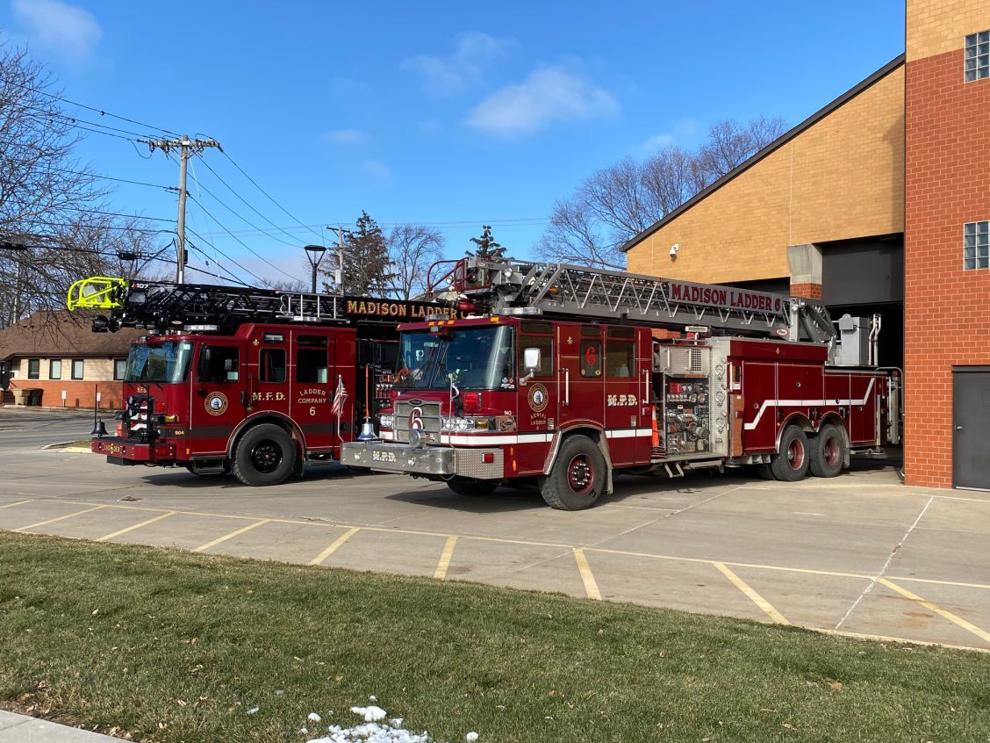 The trucks are equipped with more visible emergency lighting and better lighting for on scene, which helps keep the public and the firefighters safe on and off scene. The aerial ladder is also faster than the previous models.
These upgrades to the fleet are made possible through the collaborative work of the Fire Fighters Local 311 Apparatus Committee & Madison Fire Department Administration.
You can read more about Ladders 2 and 6 and see more pictures online.