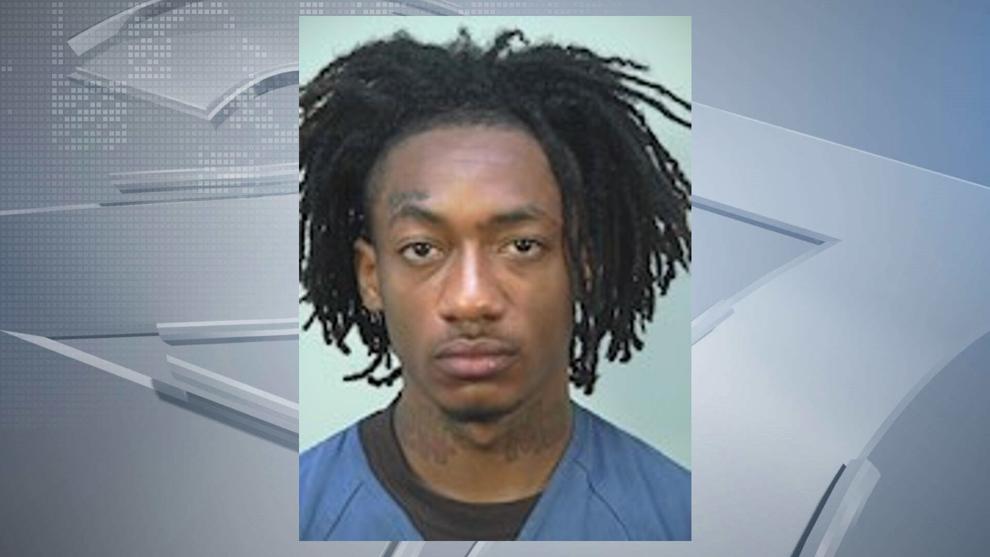 MADISON (WKOW) — A Madison man is in custody and facing several charges following an altercation with police early Sunday morning. 
According to a criminal complaint, Katoine Richardson is facing six charges, including possessing of a firearm by adjudicated delinquent, resisting an officer causing a soft tissue injury to officer, and carrying a concealed weapon. The other three charges are felony bail jumping.
The charges stem out of an incident Sunday, when several police officers say they tried to arrest Richardson. According to the criminal complaint, police spotted Richardson at State and Gilman on the City Camera system at about 12:30 a.m. Due to conditions of bail for a juvenile conviction, Richardson has a curfew of 10 p.m. 
When police went to arrest Richardson, he ran. The complaint states that led to a physical altercation on State Street outside of Monday's bar. A sergeant claims to have heard a gunshot from where the physical altercation took place. The sergeant says he then approached the officer and Richardson and pried a handgun out of Richardson's hands. Another officer also said he observed Richardson with a gun. 
Police originally reported that an officer was shot in the incident, but the criminal complaint does not explicitly use that term, nor does it say who, if anyone, fired a weapon. It says an officer "suffered a hip injury that resulted in numbness to hip hip and sustained nerve pain." He was taken to the hospital for further treatment.
According to the criminal complaint, Richardson admitted to having a concealed gun that night for "protection" despite knowing he was prohibited from possessing one. The complaint alleges Richardson was afraid of "going to prison for a long time once [police] found the gun" and ran to avoid arrest.
The complaint alleges "the defendant implied that he would rather die than go to prison for a long time, so he tried to get the officers to shoot and kill him." 
Richardson was free on bail for three open felony cases and five open misdemeanor cases. He appeared in court on Tuesday and a $15,000 bond was set. He appears in court next on October 21 for a preliminary hearing in this case.