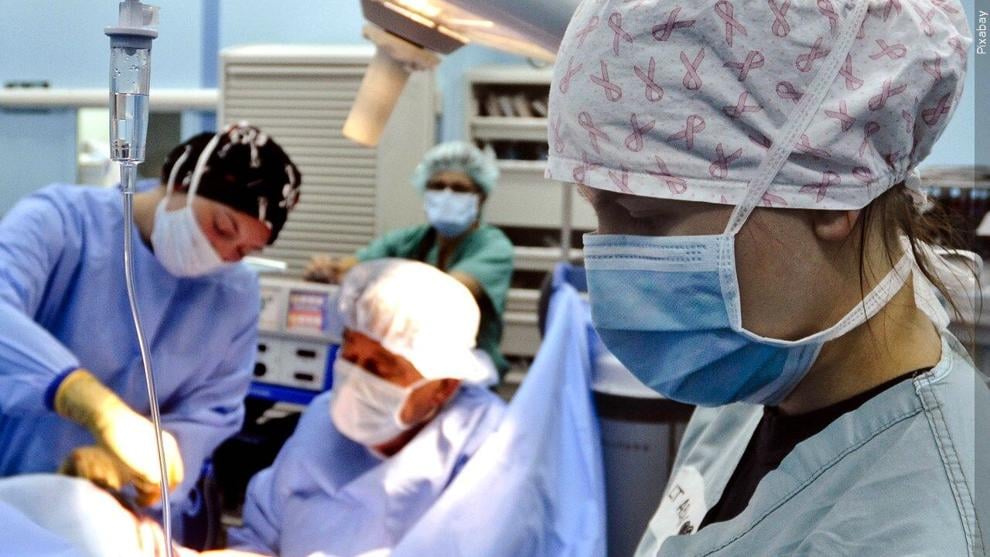 MADISON (WKOW) -- Across the country, nursing schools saw enrollment jump by 5.6% in 2020, according to the American Association of Colleges of Nursing. However, nursing schools in Madison said they haven't been able to expand their class sizes despite an increase in interest from students.
"Since the pandemic, there's a greater awareness of the profession and the role of the profession, and I really think that people are feeling a great need during this time, particularly, to give back and to try and make a difference," Margaret Noreuil, dean of Edgewood College's School of Nursing, said. 
She said it's been encouraging to see application numbers rise, but more students being interested in nursing isn't translating into more nursing students. 
"We've not been accepting more students only because, just like every other program across the country, we're limited by the number of classrooms, the number of clinical sites that we need, and, the most critically important, are the number of nursing faculty," Noreuil said. 
Edgewood College accepts 45 students into its traditional undergraduate program twice each year and 45 students into its accelerated degree program once each year. 
Noreuil said that's the absolute maximum number of students the school can accommodate, and she's not the only nursing school dean having to say no to a lot of students. 
"We still receive two to three applicants for every seat that we can admit," Linda Scott, dean of UW-Madison's School of Nursing, said. "So, we turn away a number of qualified students because of that."
Scott said UW-Madison accepts 160 students into its traditional undergraduate program and 64 students into its accelerated degree program each year.
She said she only expects the gap between applicants and actual available seats in nursing programs to grow as more nursing faculty retire. 
Scott said there are around 900 nursing faculty in Wisconsin, and she said almost 60% are expected to retire in the next six years. She said unless schools can replace those teachers and expand their class sizes, the state's nursing shortage will just get worse. 
"We have challenges ahead, and if we really don't support nursing education, it will impact the health and well being of the residents of our state," Scott said.