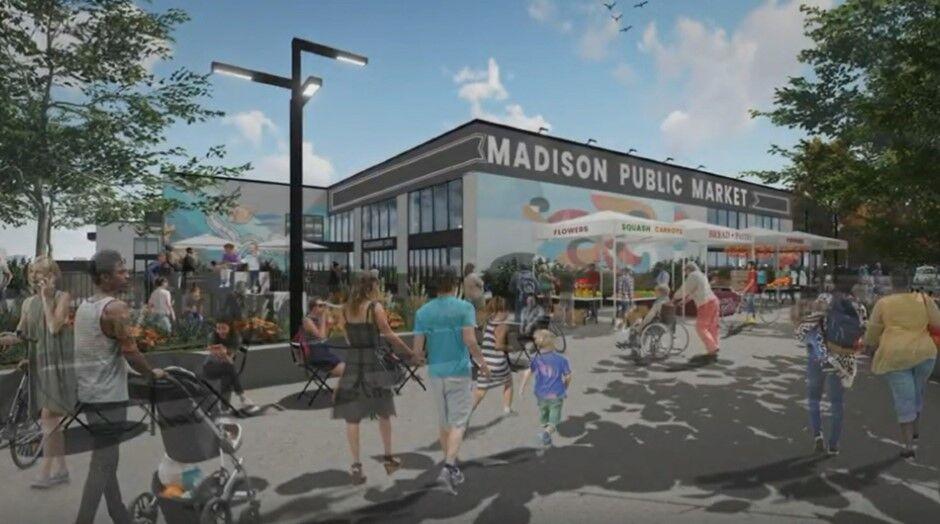 MADISON (WKOW) -- Just two months before breaking ground on Madison's highly-anticipated public market project — the people behind the scenes struggle to come up with the funding to make it happen.
That's because on Tuesday, city leaders announced that the project was more than $5 million short of its necessary funding. City leaders say due to an increase of $1.8 million in construction costs, the city was forced to withdraw its application for $3.4 million of federal funding because it lacked the newly-estimated total.
"It's very disappointing," Madison Public Market Development Committee Chair Anne Reynolds said. "I mean, we were so close to having this project started."
In a meeting Thursday night, Reynolds, Madison Economic Development Director Matt Mikolajewski and other members of the project's development committee tried to figure out a plan for getting the needed money.
"There's normally some increase that occurs over time, some fluctuation that occurs over time," Mikolajewski said about the increased cost. "But really what we've been seeing over the past year has been unprecedented."
Committee members say they'll now go to the city's finance committee and ask for the needed $5.2 million. They hope the city will grant the money from its Tax Increment District (TID) 36, which generates about $10 million a year.
However, Mikolajewski says that funding will likely have to be taken away from other city projects — a decision that will ultimately be left to the finance committee to make.
The project, which was scheduled to begin construction in November of this year, is now getting pushed back to at least 2023, but that all depends on Reynolds and other committee members convincing the finance committee to move the funds.
In a statement to 27 News, Mayor Satya Rhodes-Conway, who has publicly supported the project, said she "looks forward to talking to the finance committee on this matter."
But with officials expecting the cost of construction to rise again soon, Reynolds says it's now or never.
"This opportunity won't come along for another generation," Reynolds said. "Certainly not, if we don't do this now, in the city of Madison."