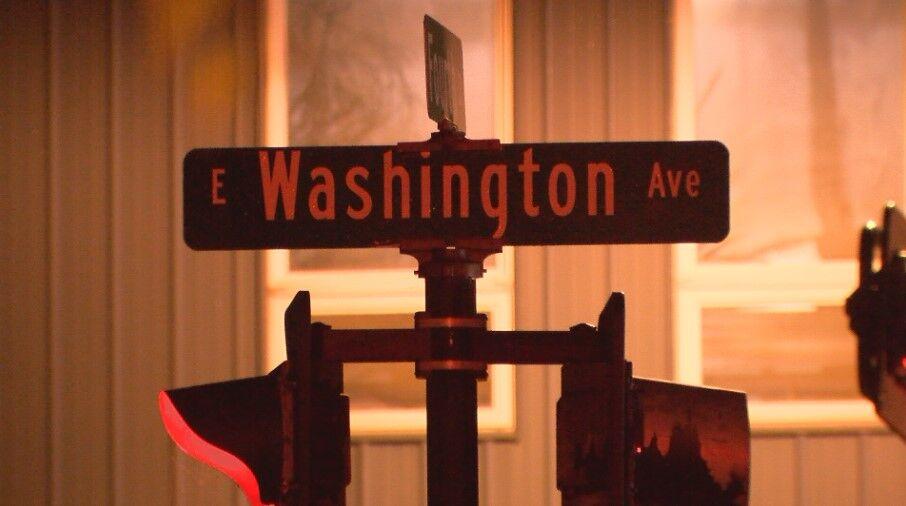 MADISON (WKOW) -- It's known as Madison's most dangerous road, and for good reason. There have been six deaths and many more injuries along East Washington Avenue in 2021 alone.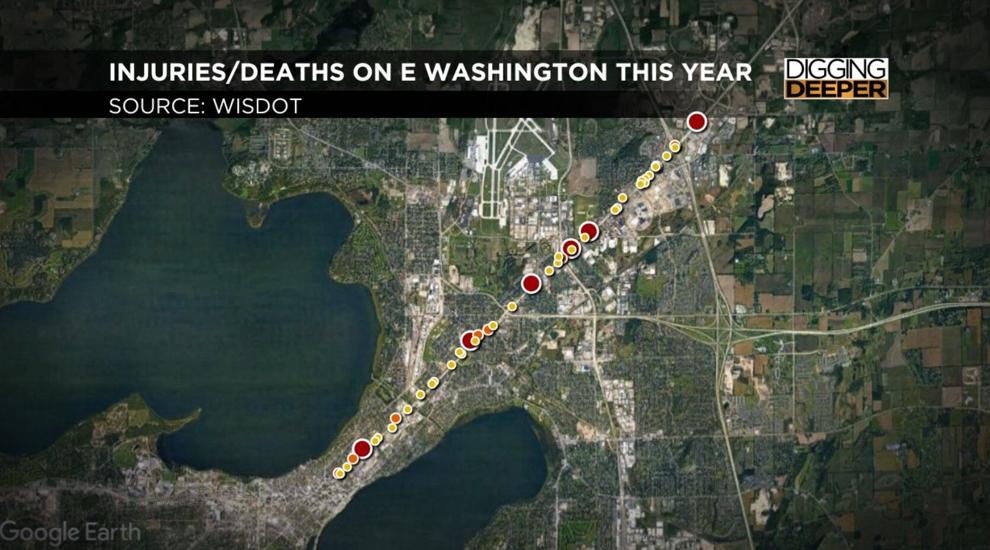 Residents who live along the road are saying "enough is enough."
"I have three words: It's wild, it's loud, and it's dangerous," East Washington Avenue Resident Taylar Foster said. "Every day, every single day, people run red lights here at this intersection. There is drag racing every night."
Foster says the noise, drag racing and crashes have been too much to handle. She's even considering moving, but admits she doesn't know where she'd go.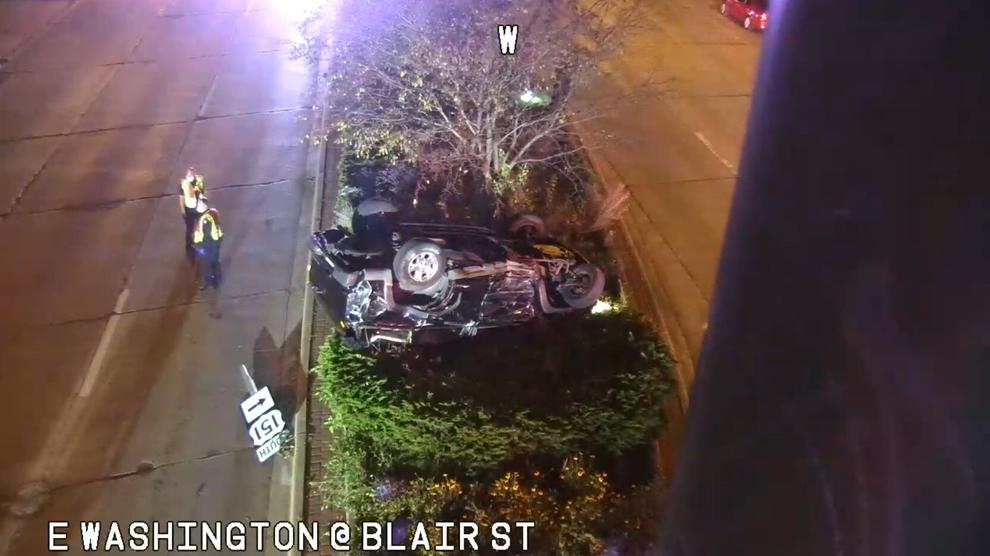 "It's hard to think about moving to somewhere else, paying what I'm able to pay, having all these amenities nearby, just because people can't control themselves when they're on the road," Foster said.
For Mandy Morrow, though, moving was the only option she had. 
"I just decided that I wanted to be in a quieter neighborhood where I felt comfortable walking everywhere, or didn't feel like I was worried about that," Morrow said. "It's also just like, not safe to walk around that area. I walk all the time. I work on campus, so always walking, and when you can't even cross your street at a light because you're worried that somebody might blow that light. It's kind of scary."
Both Morrow and Foster said police enforcement is an issue that needs to be addressed along East Washington Avenue. They join countless others in suggesting that there are not enough patrol cars on weekends. 
Tony Fiore, Madison Police Department's traffic Lieutenant, says it's not for lack of trying. 
"We've written over, right around 2,600, citations and warnings, since the first of the year, just on East Washington Avenue," Fiore said. "It's really a matter of when patrol officers have the ability to do traffic enforcement."
Fiore says of all traffic tickets written in the city, a quarter of them go to drivers on East Wash. 
He admits that the department can't carry out enforcement on weekends as much as they would like because there just isn't enough federal funding available to pay officers the overtime. 
"Our traffic team works Monday through Friday during daytime hours," Fiore said. "I can't put my traffic team out on a Friday and Saturday night. We used to have those resources available. We don't have them available right now."
Residents say it's the weekend nights, however, where things get worse. 
City officials say change is happening, though. 
Mayor Satya Rhodes-Conway heads an initiative in Madison called "Vision Zero," an effort to make sure there are no fatal or high injury crashes in Madison.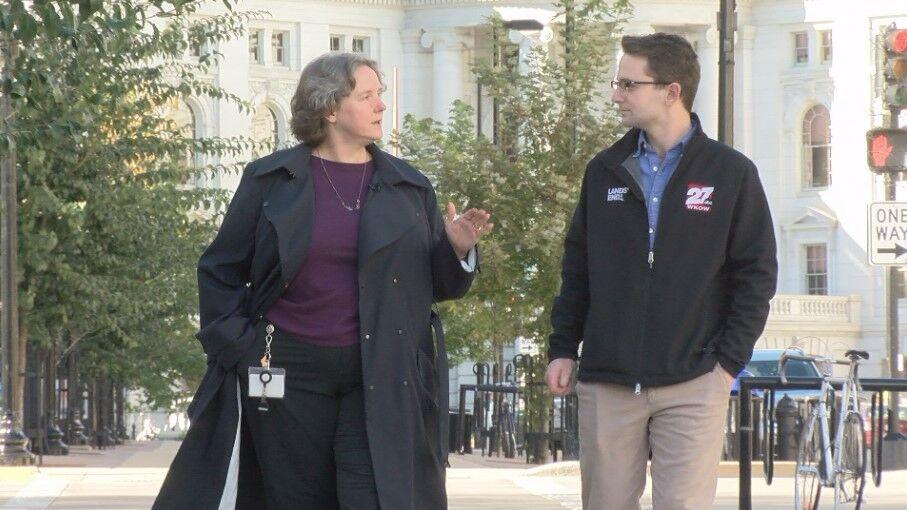 "The Vision Zero program is designed to communicate to our entire community, including city staff, that there is no acceptable crashes that bring serious injury or death on our streets," Rhodes-Conway said. 
The initiative focuses on education, enforcement and engineering to make roads like East Washington Avenue safer. 
The mayor said that while she knows recent upward trends in crashes and deaths may be concerning, she thinks the COVID-19 pandemic is partly to blame. 
"When the pandemic hit, and everybody stayed home, there was a real drop in traffic, and it sort of opened up the streets for people to behave badly and to go quickly," she said. "Some of that's just sort of natural human behavior — you get behind the wheel, you don't see anybody in front of you, you think you can go really fast."
Rhodes-Conway says since East Wash is also a state highway, any changes to the road have to go through the State and the Department of Transportation, too.
Additionally, the Vision Zero campaign only focuses on some parts of the road — between the Capitol building and Highway 30.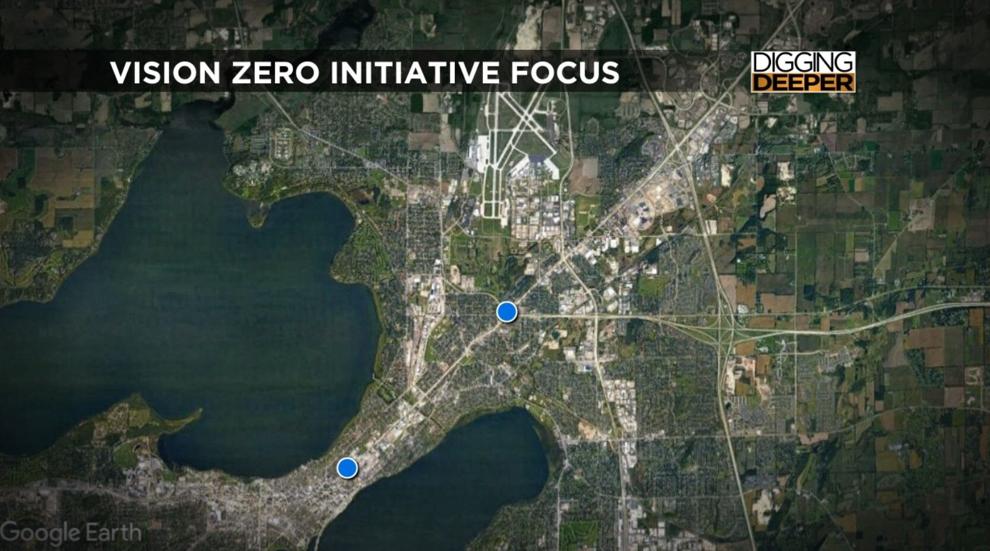 "The majority, unfortunately, of the crashes that we've seen are actually outside of the corridor where we've been making these interventions," Rhodes-Conway said. "And so what that says to me is that we need to expand our work."
Rhodes-Conway admits that it's a tough nut to crack.
Residents like Foster, however, think not enough is being done. She hopes that for now, a little moderation could go a long way. 
"When you're in this neighborhood, slow down and think twice," Foster said. "Think about what if this was where you lived, where your family lived."