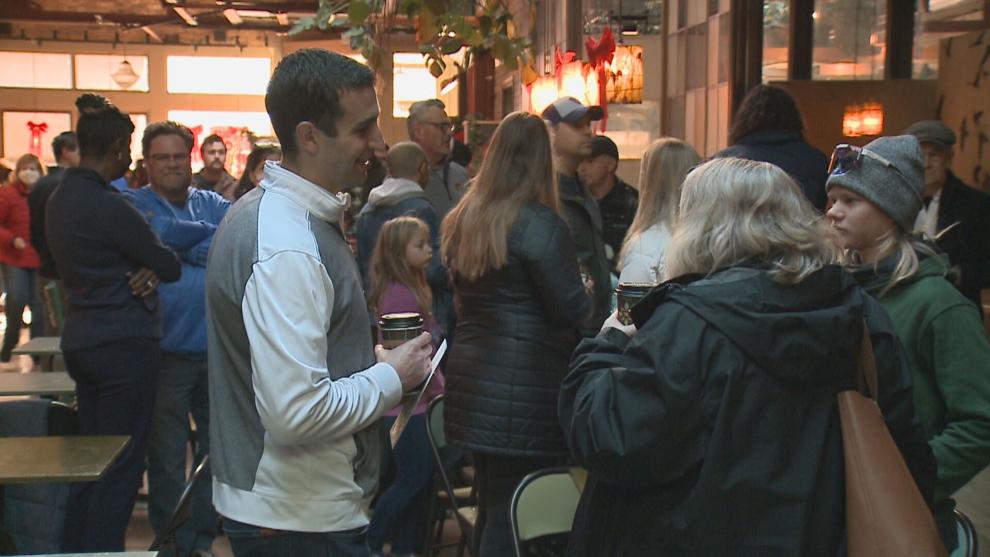 MILWAUKEE (WKOW) -- The Milwaukee Brewers are stepping up to help their neighbors in Waukesha after Sunday's parade tragedy.
The organization hosted "Coffee with the Milwaukee Brewers" at a Colectivo Coffee location in Milwaukee to raise money for the United for Waukesha Community Fund.
President of baseball operations David Stearns said he woke up Monday morning knowing he had to do something.
"We could all see ourselves at events like that. We can all see ourselves at a gathering, we see ourselves at celebrations and parades and it's just luck of the draw and I think it hit home for a lot of us," Stearns told WISN-TV.
Tuesday's event raised more than $34,000.
The team's fundraising effort will continue Wednesday at the inaugural Magic of Lights at American Family Field. For each car that visits the light show Wednesday through Friday, the Brewers Community Foundation will donate $10 to the community fund, which will be matched by American Family Insurance and Magic of Lights.
The display opens Wednesday and runs from 5 to 10 p.m. every night through January 2.