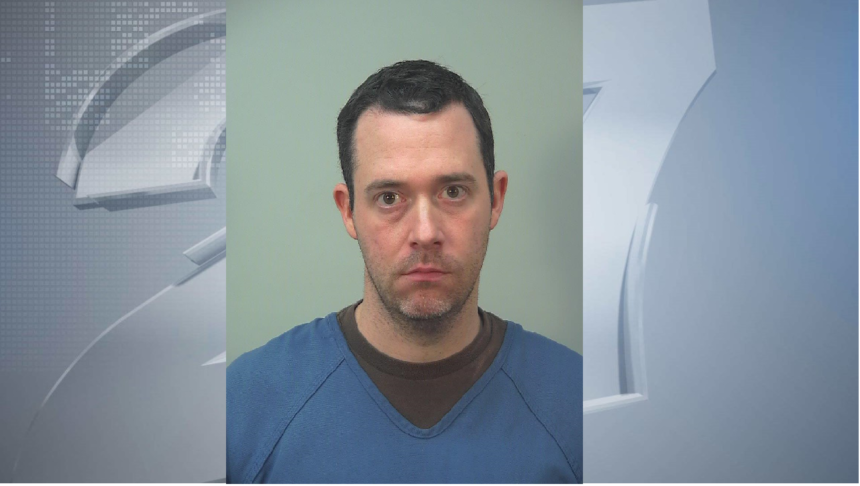 MADISON (WKOW) -- A former Madison East High School teacher convicted of using hidden cameras in students' hotel rooms wrote a letter to a federal judge explaining his "obsession" with spying on people.
David Kruchten planted cameras in students' rooms during a DECA trip to Minneapolis in December 2019. Those cameras were found in air fresheners and smoke detectors.
Kruchten began an eight-page, handwritten letter saying he wanted to apologize to his victims, calling it a flaw in the justice system that he has not been able to.  
"Right away, I wanted to say that I was so sorry, to beg forgiveness and fall on the court's mercy," Kruchten wrote. "Sentencing was not the first time I wanted to apologize to my victims or accept responsibility. And now, I fear all my words at sentencing will seem self-serving and marked by self-interest, which is not what I want."
Kruchten said he has struggled with voyeurism for some time, but that his intention was not to view people as objects. He called his crime an escalation of poor judgement.
"I am not a predator who decided to become a teacher to be close to kids," Kruchten wrote after highlighting some of his professional accolades during his teaching career.
The letter said he broke boundaries with students because he wanted to be their friend, and that led him to lose sight of his duties and responsibilities as a teacher.
Kruchten detailed how he became depressed from the amount of stress he was dealing with from being spread too thin and "turned to alcohol and other destructive behaviors."
He said that is when he started spying. The spying reportedly started with installing cameras to watch his pets while he was away. Then he began watching his friends and family. 
"I know it's very creepy and I'm very ashamed of it all," Kruchten wrote. "I got hooked to the rush of sneaking around setting up and viewing the cameras."
Kruchten said he used to justify watching his students to see if they were drinking or sneaking anyone into their rooms.
"The rush wasn't the image that I got, it was the rush of having spied," he wrote. "I knew it was wrong and I hate myself for it."
Kruchten claimed he did not target his students because they were minors and noted he taped girls and boys.
However, the former teacher acknowledged he created nude images of underage teens. "My goal was not a collection of child pornography... My interest was... to see what people do when I'm not there."
Kruchten admitted there was some sexual component, and he did at times find the people who he was watching attractive, but said "my motivations were not that of a pedophile."
He told the judge he is interested in restorative justice with his victims, if they are willing. He said he cried reading the victims' impact statements and wants to "help them heal."
Kruchten vowed to use his time in prison bettering himself through counseling and said he wants to serve his fellow inmates through tutoring. Kruchten also expressed an interest in community service when he is out of prison.
He said this letter was not to make an excuse or justify what he did.
"From the bottom of my heart today and tomorrow and until I die I am and will be sorry."
Kruchten's sentencing is scheduled for Friday, October 22.