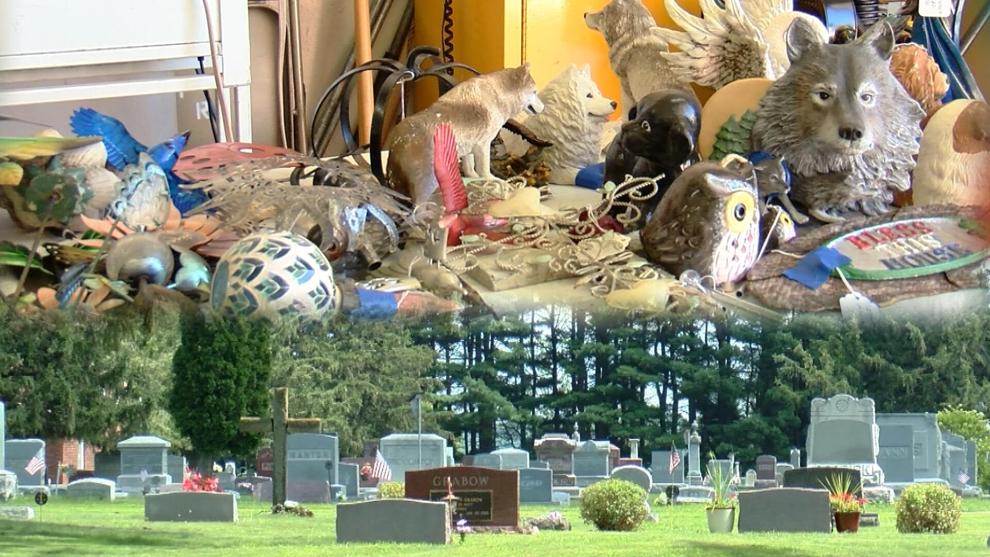 MONROE (WKOW) -- Nearly a hundred stolen items from local cemeteries have been recovered in Rock, Green and Lafayette counties. 
The items once placed at headstones of loved ones laid to rest are now sitting on tables at the Monroe Police Department.
Detective Dan Skatrud said each one was stolen from a local cemetery over the course of this past year and were recently recovered from a woman's property.
Carrie Thompson of Monroe was arrested and released on bail. Thompson has not yet been charged in the crimes.
However, Skatrud claims Thompson was attempting to sell some of the items on Facebook marketplace and garage sales. 
"I went over with a search warrant actually and we were able to recover property from her residence," he said. "Several of the items had been identified as being stolen from grave sites."
According to officials, the thefts happened at several cemeteries including Greenwood cemetery in both Monroe and Brodhead.
Monroe police are asking for the publics help identifying who the items belong to.
"I feel really bad for them and I want to give them a little bit of comfort to say 'hey I'm working for them and I'm going to do my darnest to recover what I can,"Skatrud said. 
After more than 35 years in law enforcement, Skatrud said he's never seen anything like this.
"To me a cemetery is kind of a sacred ground," he said. "It's very disturbing that somebody wants to go violate that and walk on top of a dead person and steal something."
"I know I'm doing my job when that happens and sometimes it gets emotional for me too to see this but I'm glad to be doing what I'm doing," he added. 
Police are still searching for Sheldon the turtle who was taken from a Monroe cemetery. Sheldon was placed at the grave of a teen who died from suicide. His family said friends of their son pitched in to buy Sheldon in his memory.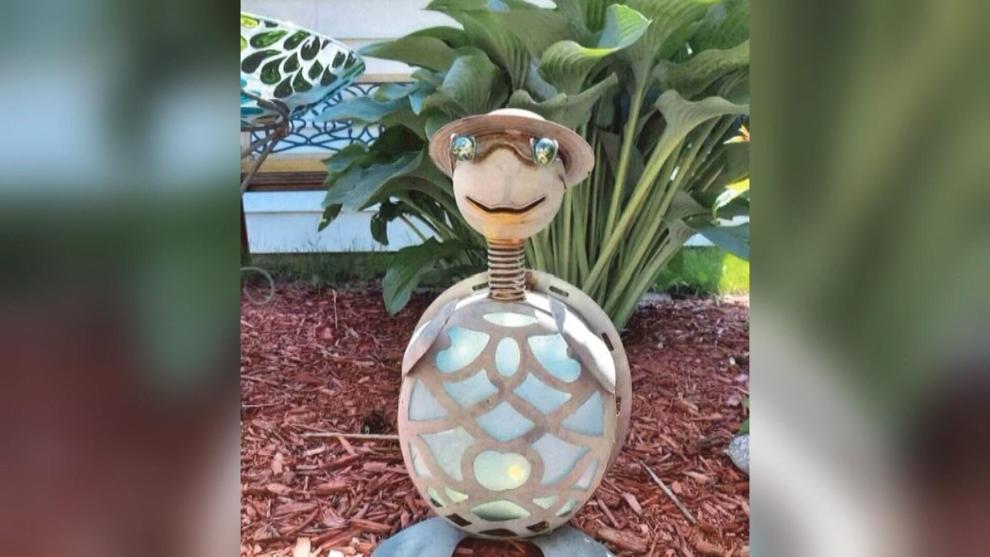 If you have any information on the recovered items or if you recognize any of them, you can contact the Monroe Police Department at 608-329-2434.