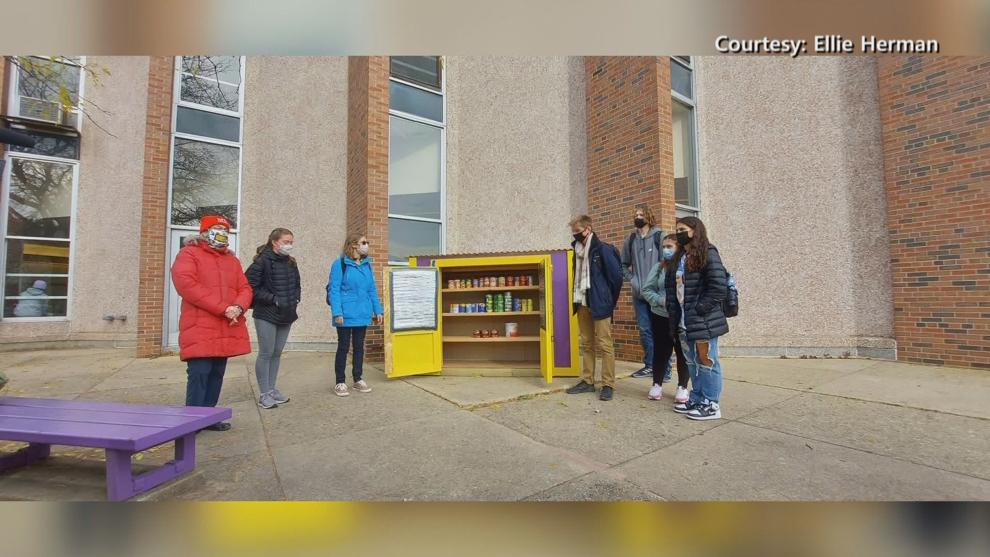 MADISON (WKOW) -- A new food pantry was unveiled Tuesday at Madison East High School. 
The Outdoor Free Food Pantry is open to anyone in the community, 24/7, stocked with canned goods.
The project is the latest of the Food Equity Club, which also runs an open pantry near the school's media center, a secured storage food pantry and a snack program.
Students also write and submit grants to organizations such as the By Youth for Youth committee, a part of United Way of Dane County and the Madison Public Schools Foundation.