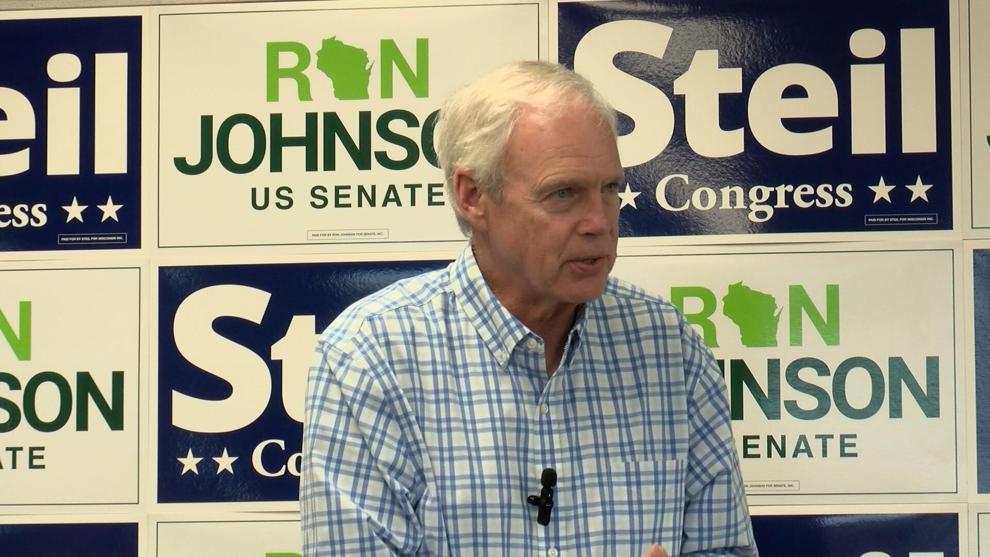 MADISON (WKOW) -- After initially saying he saw no reason to vote against a bill codifying same-sex marriage, a recently unearthed recording shows Republican Sen. Ron Johnson said the 2015 Supreme Court ruling granting that right was 'wrongly decided.'
The Milwaukee Journal Sentinel reported Wednesday it had obtained audio of Johnson speaking to a citizens group in Washington County. According to the report, Johnson told the conservative group that, to get media 'off my back,' he told reporters in July, 'I see no reason to oppose it.'
Johnson also told the group he could not support a proposal currently circulating in Congress to pass a law establishing legal same-sex marriage. Wisconsin's other U.S. Senator, Tammy Baldwin, is leading the effort to get 10 Republican senators on board in order to reach the necessary 60 votes.
In 2012, Baldwin became the first openly-gay person elected to the U.S. Senate.
Johnson's spokeswoman, Alexa Henning, noted one thing Johnson has consistently said about the issue: that a federal law wasn't needed because the Supreme Court wouldn't be able to overturn the 2015 ruling.
Johnson has reasoned the court applied a different legal standard to the Obergefell ruling on same-sex marriage than one establishing abortion rights under Roe v. Wade; that ruling was overturned earlier this year in the Dobbs decision.
"The senator has repeatedly said and believes, The Respect for Marriage Act is unnecessary because Obergefell is settled law and has no chance of being overturned," Henning wrote in an email. "The Supreme Court in Dobbs made clear no other right would be affected by its ruling. The Democrats are using this to create a state of fear over a settled issue in order to further divide Americans for their political benefit."
However, Democrats and other supporters of same-sex marriage rights have pointed out conservative justice Clarence Thomas wrote in his Dobbs opinion (p.117) the court should consider its reasoning in setting previous precedents, including the same-sex marriage ruling.
Wisconsin's other openly-gay member of Congress, Democratic Rep. Mark Pocan, accused Johnson of flip-flopping on the issue.
"Johnson once again proves he has as much consistency of thought as a bad raw egg," Pocan wrote on Twitter. "He never was going to do the right thing, but lied to his constituents. Again."
Senate Majority Leader Chuck Schumer (D-NY) told reporters Wednesday the Senate will vote on a same-sex marriage bill "in the coming weeks."