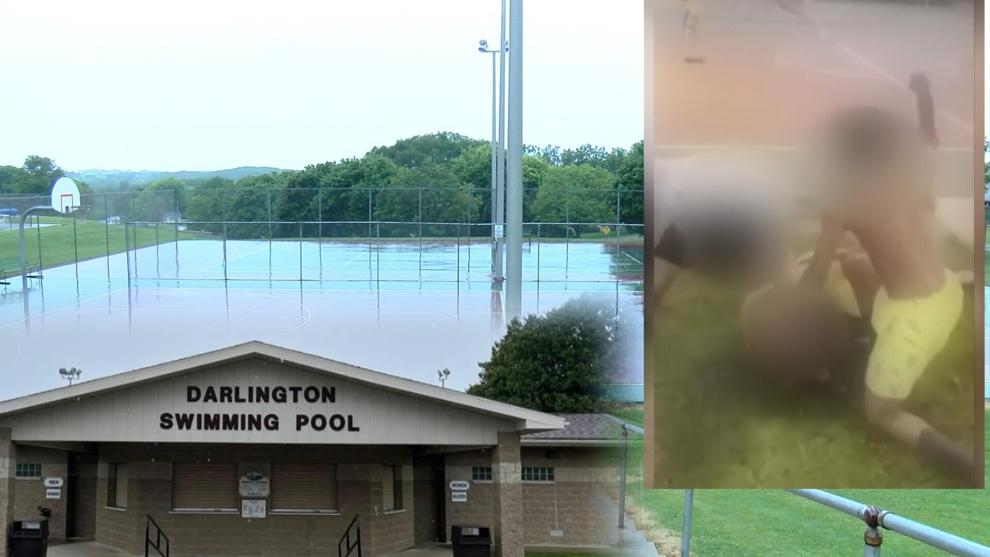 DARLINGTON (WKOW) -- A fight between a few teenagers at a Darlington swimming pool park took a violent turn Tuesday evening. 
In cell phone video taken that day, a teen is seen on the ground, while two more throw punches to his face.
Lee Fitzsimons said his 13-year-old son was taking the punches. 
"Pounded and pounded and pounded away," Fitzsimons said describing the scene. "
He said the whole incident was terrible.
"It was the worst feeling I've had in my life watching my son get beaten, while I'm pretty sure he was unconscious through half of it," he explained. 
Darlington Police said the fight was 'not your typical schoolyard shoving match,' but instead 'pretty graphic.'
Lee agreed with the police department. 
"Both of his [my son's] eyes were really swollen and his neck was really sore," he said. 
However, Lee told 27 News the injuries were not the worst part.
"My son is in pain and afraid to go anywhere," Lee said. "It makes me very angry."
A spokesperson for the Darlington Police Department took to Facebook writing, "Parents who had children at the Swimming Pool last night may wish to speak with their children about whether they witnessed the fight and need to talk about it.  Here is a resource that may help if you find that your child is scared."
While Lee said his son isn't always innocent, he feels no teen deserves what his 13-year-old went through and wants to see the people involved held responsible. 
Lee also wants to thank the police department for their hard work and the community for their support.