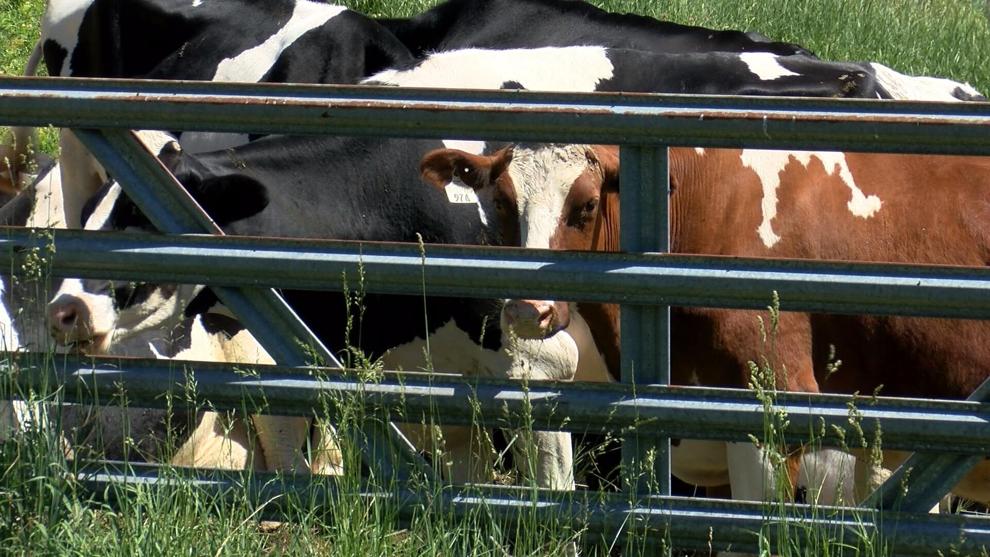 CAMBRIDGE (WKOW) -- As is the case at so many Wisconsin farms, Tina Hinchley's herd is her source of pride.
"Oh my gosh, look at these [cows]. These are amazing," Hinchley said. "This is a true office full of women, and everybody has a different personality and everyone we value. Everyone has the potential to do great things."
Her dairy farm in rural Dane County is doing well. By also producing grain at a time when it's selling at a nine-year high, the Hinchley's aren't in danger.
However, Hinchley is well aware of the problems facing many other dairies, which according to the National Agricultural Statistics Service, are closing at a rate of one per day.
It's hard for farmers to feel great, though, when they're dealing with the stacked-up effects of a pandemic, supply chain disruptions and inflation. 
"There used to be dips, and lows and highs," Hinchley said. "But now, we've been in lows for quite a while."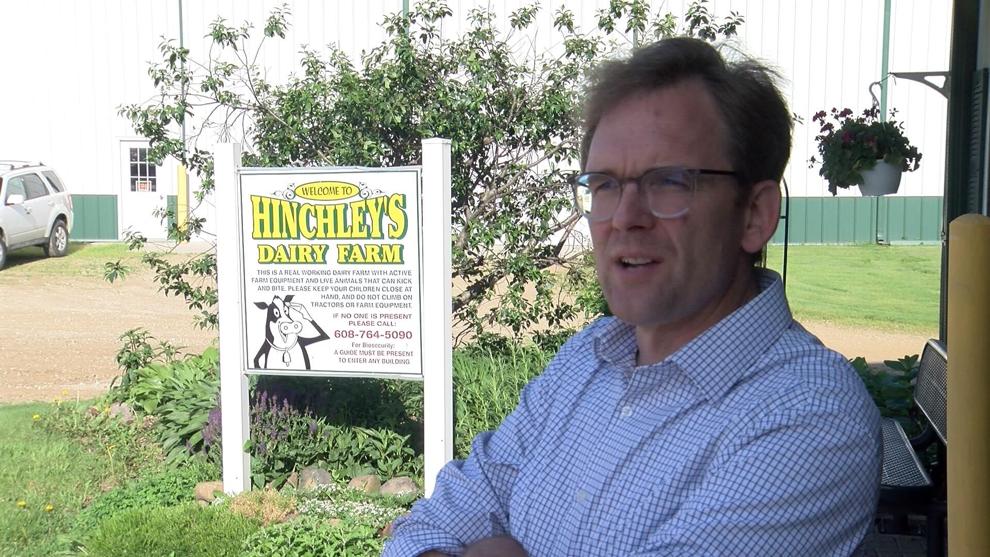 For political candidates, it's a question of how far the government should go. Outagamie County Executive Tom Nelson wants to bring back parity pricing, which ties commodity prices to production costs.
That policy was in place for much of the 20th century but was phased out in the early '80s. Speaking at the Hinchley farm, Nelson was quick to note that, since 1980, Wisconsin has lost about 85 percent of its total dairy farms.
"What this means is ensuring a consistent and fair price for farmers," Nelson said. "So this controls the up and down spikes, like what we're seeing right now."
Nelson has visited all 72 Wisconsin counties and runs on a push to make drastic changes, like making broadband internet a public utility. 
"The current system just doesn't work," Nelson said. "If this current system worked, we would not have had this catastrophic loss of family farms."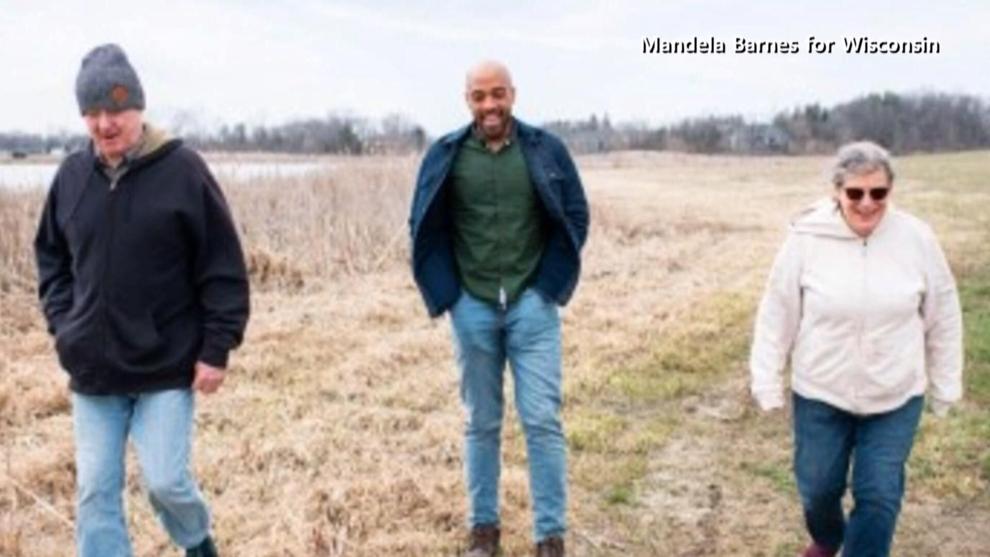 Lt. Gov. Mandela Barnes promotes the concept of tying together ag and climate policy. He also said he would prioritize shifting federal subsidies away from corporate farms.
"We have to end the disproportionate subsidies that Big Ag has so much control over," Barnes said. "And also, making sure our farms that our farms are more resilient in the face of climate change, which is making it harder for our small family farmers."
Barnes, who made a rural push earlier this spring with a "Barnes for Barns" tour, said he also would push to tighten the rules around what could be labeled as American-made.
"Making sure that products in the USA are actually products of the USA," he said. "Dairy labeling, so that farmers are rewarded for their hard work on quality."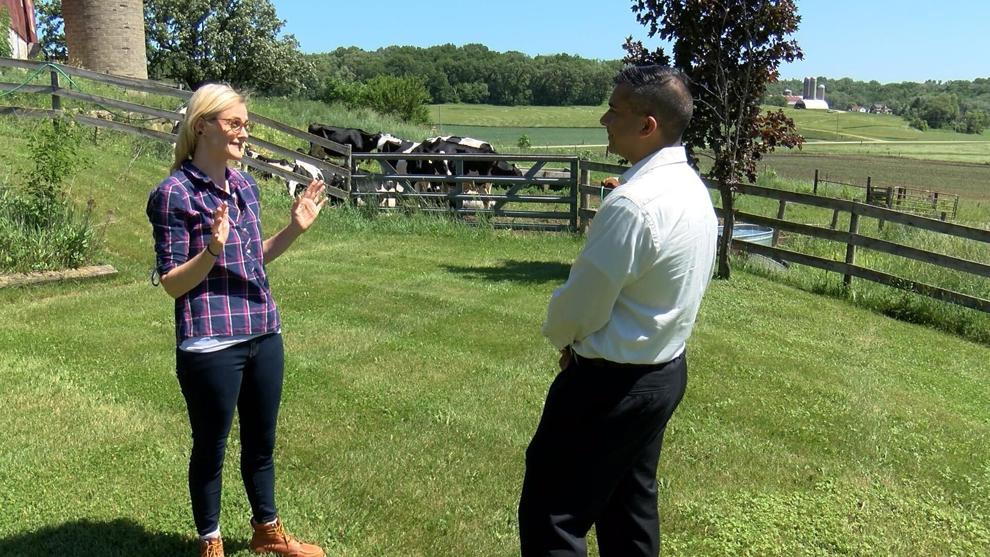 State Treasurer Sarah Godlewski's campaign touts a 12-page rural policy plan. In an interview on a farm near Mount Horeb, she said her first act in the U.S. Senate would be asking for a seat on the Senate's agricultural committee. She noted the neither the Senate nor House ag committees currently have any members from Wisconsin.
"When you've been number one for farm bankruptcies three years in a row, we need a voice at that ag committee," Godlewski said.
Godlewski added she would prioritize the development of a health care program specifically for farmers.
"A lot of farmers, their spouses have to work outside of farming, not because they want to, because farmers don't have benefits like health care, retirement security, any of that," she said.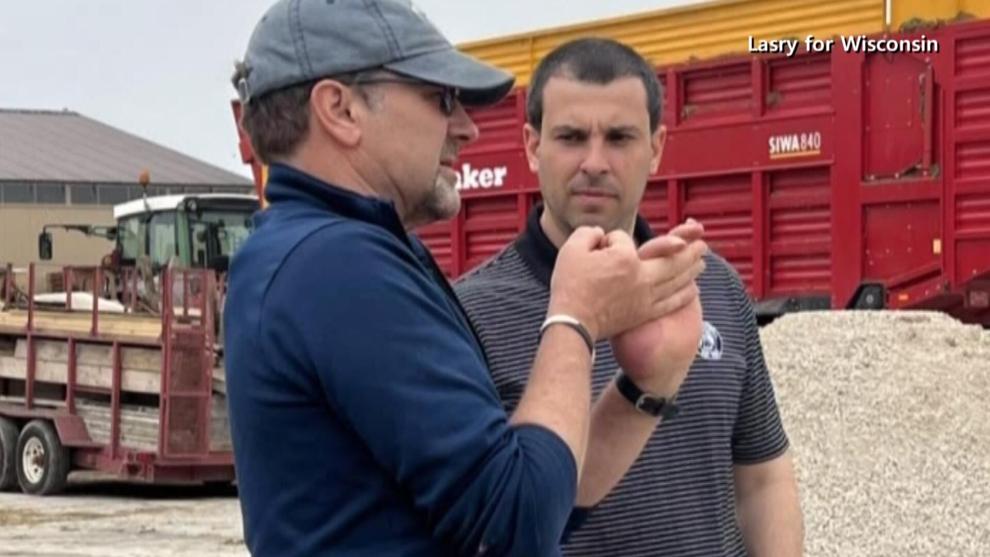 Milwaukee Bucks executive Alex Lasry said he believed a key solution was offering loan forgiveness to farmers. A bill doing just that was introduced in the Senate last year but hasn't been called for a vote.
Lasry said he also would push to give credits to domestic fertilizer producers, hoping to lower costs and, in turn, make a crucial supply more affordable for farmers.
"As fuel prices are going up, that's increasing the cost for a lot of our farmers," Lasry said. "So we have to be able to offset that cost somewhere else."
Lasry said he also supported a new pricing model that would guarantee a certain percentage share for farmers as a return on their goods.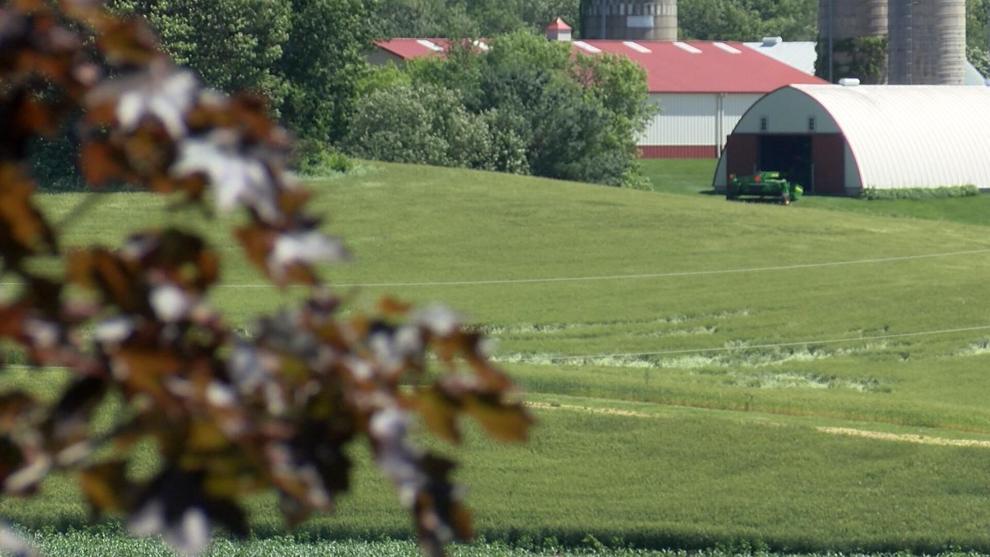 Both Nelson and Barnes specifically mentioned growth management in their interviews. It's a concept supported by the Wisconsin Farmers Union and the Farm Bureau Federation, which aren't always on the same page.
The idea is similar to a luxury tax in professional sports; if a farm decides to capitalize on high prices by increasing production, it has to pay a fee that goes into a pot that's divided among all farmers.
That way, the theory goes, if the spiked supply depresses prices, smaller farms can weather that drop with the funds they receive through fee sharing.
"They will have to pay something to the other farmers," Hinchley said. "But then, in the end, they will benefit later on too."
While there's no guarantee any of those ideas would work, Hinchley noted flexibility is perhaps the most important trait a farmer can have. She added changes are overdue because the death of farms eventually is the death of small towns.
"As these farms are disappearing, our rural communities are also falling apart," Hinchley said. "We need to make sure everything, everything is taken care of. We can't lose any more of this."