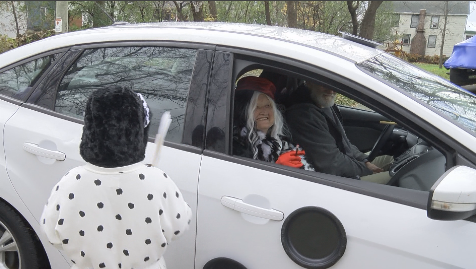 STOUGHTON (WKOW) -- Ruth Marsh's family and friends surprised her Sunday with a 101 Dalmatians-themed parade in honor of her 101st birthday. 
Marsh's loved ones said this was the perfect way to celebrate her because she used to host a 4th of July parade herself and she loves Dalmatians.
They said Marsh also enjoys hunting for treasure and playing cards.
After growing up on a dairy farm in Black Earth, she moved to Stoughton in the 1950's, where she raised four children on the shore of Lake Kegonsa.
Today, she has 16 grandchildren and more than 20 great-grandchildren.