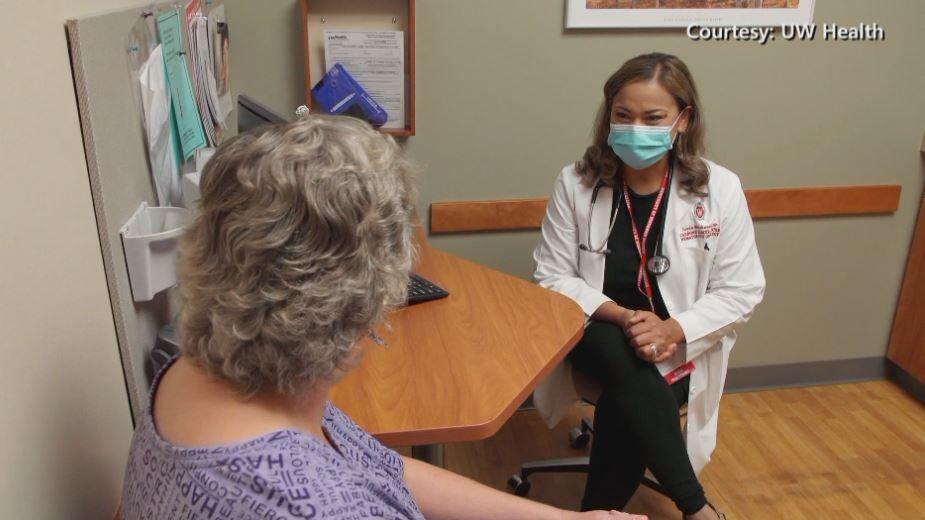 MADISON (WKOW) -- A nurse practitioner who specializes in taking care of breast cancer patients is using her ambition and passion for health care advocacy to further her career and help her community at home and abroad.
Loyda Braithwaite works at the UW Carbone Cancer Center, but years before she settled in Madison, she lived in South America.
She was born and raised in Panama and earned her degree in oncology there.
Braithwaite met her husband while he was volunteering for the American Peace Corps, and the two moved to the United States in 2009. 
Since then, Braithwaite has furthered her education and kept herself working with breast cancer patients, developing educational programs in South America.
"I usually have a good day when I know I have been able to help and make a difference," she said. 
Right now, she's working towards a doctorate in nursing, and as one of the Carbone Cancer Center's only Spanish-speaking providers, she hopes to focus on making a difference in minority populations.
"I want to develop and explore different areas and research areas that can improve not only their care but also early diagnosis, as well as to close the disparity that currently exists, especially for folks who received immediate access to cancer care in this country," she said. 
UW Health reported it is honoring advanced practice providers like Braithwaite this week for the inaugural National APP Week, which honors the contributions of physician assistants, nurse practitioners, certified registered nurse anesthetists, clinical nurse specialists and certified nurse-midwives.