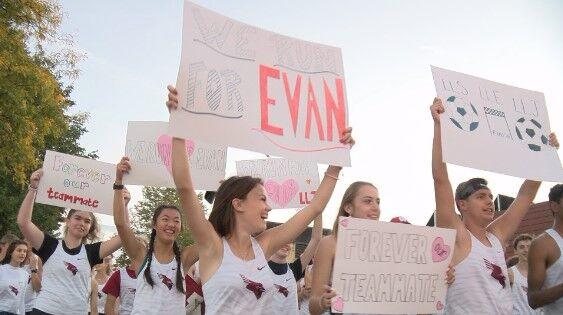 MIDDLETON (WKOW) -- Middleton High School's homecoming parade is typically filled with signs celebrating the Cardinals. But this year, those signs were mostly gone -- replaced with signs honoring Jack Miller, Evan Kratochwill and Simon Bilessi. 
The three teens died Saturday when their car was rear-ended on Mineral Point Road. 
"It's been really hard ever since everything that happened, but it's been so nice seeing everyone come together and just support one another," Salma Gadelak, a senior at MHS, said. 
Gadelak and fellow senior Nora Brink were good friends with Miller, Kratochwill and Bilessi. 
"Simon was one of my closest friends since middle school," Brink said. "[They were] the funniest [sic], nicest people you could imagine. I don't think that anyone has something bad to say about any of them." 
The school's homecoming parade fell just four days after the teens' deaths, and Gadelak and Brink said they weren't feeling the typical homecoming spirit. 
"It's just hard doing that because they were like the life of everything that we went to, and they made everything super fun," Gadelak said. 
However, the two girls said they were glad some homecoming traditions were still happening. 
"They would want us to be happy," Brink said. "So, as hard as it is, like, I don't want to go party at a dance, but the three of them would not want me to be sad and sulking at homecoming, so I'm just going to do my best to have fun."
Middleton's homecoming football game is Friday at 7 p.m., and the homecoming dance is Saturday at 7 p.m. 
Though it isn't the senior homecoming Gadelak and Brink imagined, they said they're going to do their best to enjoy the next few days and remember their three close friends. 
"We miss you guys, and we love you," the pair said. "We love all three of you."