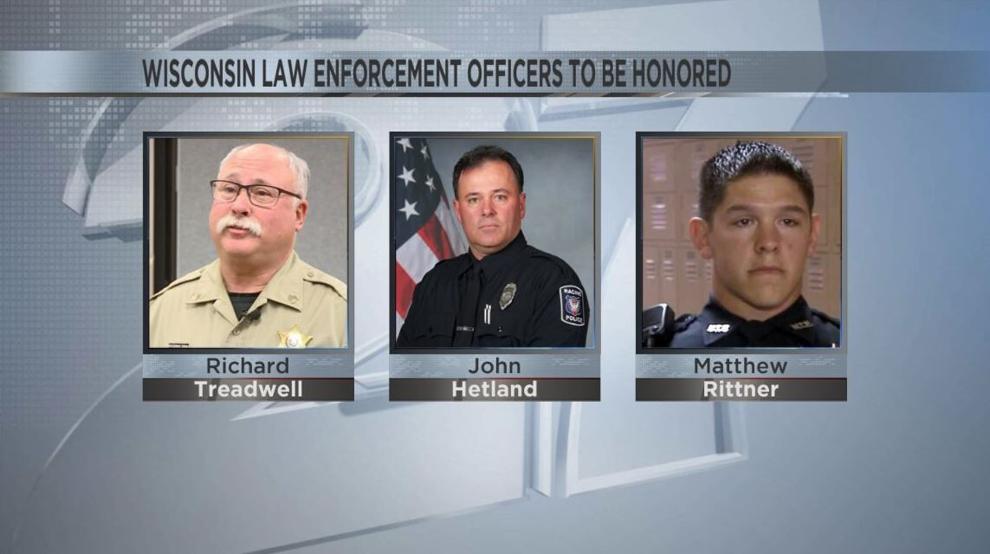 (WKOW) -- Three law enforcement officers from Wisconsin will be honored this weekend in Washington, D.C.
The names of Dane County Sheriff's deputy Richard Treadwell, Racine police officer John Hetland and Milwaukee police officer Matthew Rittner will be added to the National Law Enforcement Memorial.
Rittner was killed in the line of duty in 2019, so he likely would have been honored in 2020, but the ceremony was delayed a year by the COVID-19 pandemic. Rittner's partner, Officer Matthew Murray, flew to D.C. Wednesday for this weekend's events.
"I kind of feared then that it would have been like tearing the stitches off of the wound. And now that a little bit more time has gone past. Maybe it will be a little bit more therapeutic instead of painful," Murray told WISN-TV.