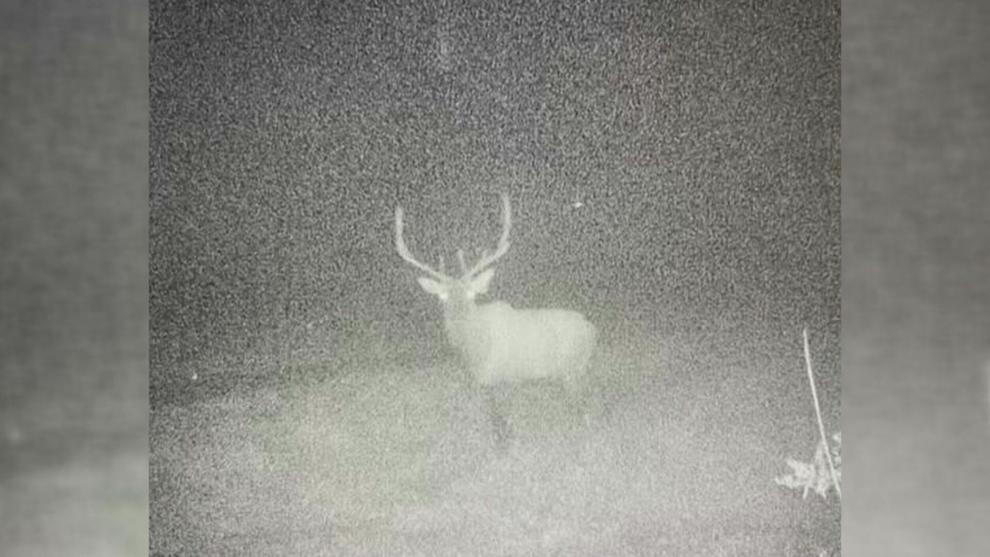 LONE ROCK (WKOW) -- The public is helping the DNR keep an eye on two young bull elk roaming southern Wisconsin.
Adam Reno spotted one of the elk earlier this month in a corn field near the airport in Lone Rock.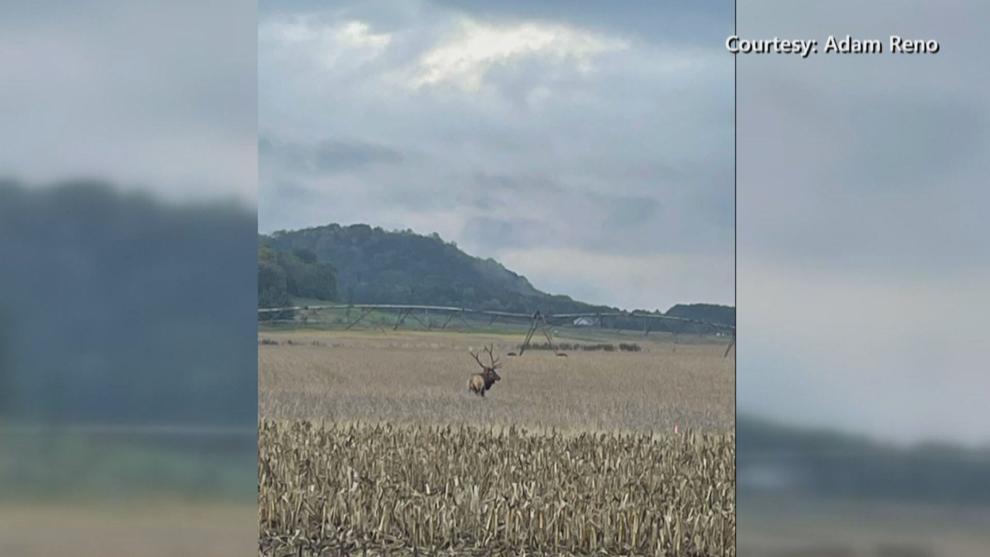 Nancy Frost, Sauk County DNR Wildlife Biologist, says that elk has an orange collar. That's an indicator it traveled from the herd in Black River Falls. It was born in 2017.
"One has a collar, the collar is no longer functional. But it's something that you can clearly see that it has a collar," said Frost.
The elk with the orange collar was most recently spotted this past weekend, just south of Reedsburg.
A second elk seen on trail cameras in Sauk County this month does not have a collar, but Frost believes it came from the same herd.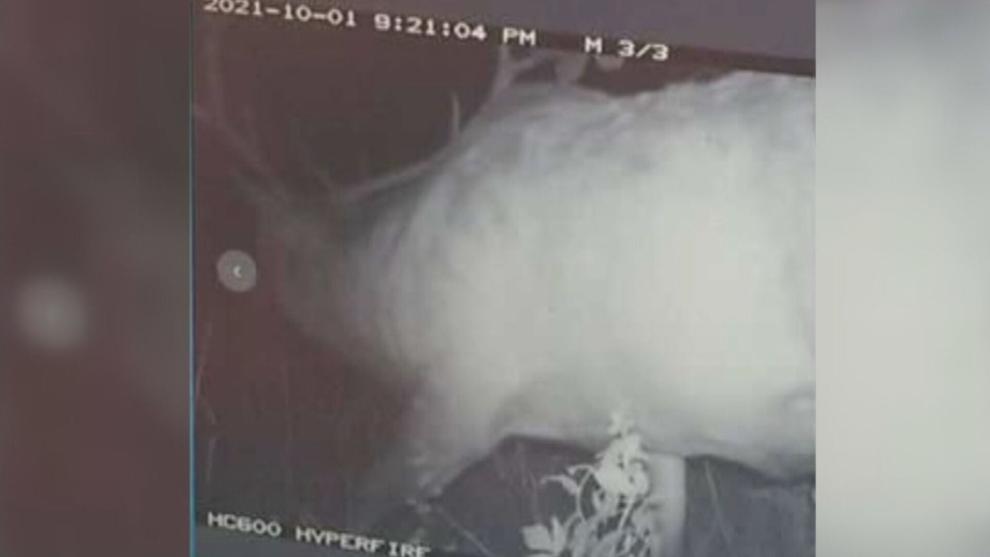 "Then there was another bull elk that was seen on trail cameras, things like that. That has been going between Sauk County. I know it's been cited in Richland County. And these reports have been starting at about the end of September," said Frost.
Frost says it's mating season, so the bulls are looking for cow elk, which are females.
"The young bull elk are the ones that tend to roam looking for territory, it's the breeding season right now so they're trying to find cows that they can be breeding with," said Frost.
Elk were first reintroduced in Wisconsin in 1995. 25 elk were reintroduced in 1995 near Clam Lake, and with the help of a second reintroduction effort that started in 2015, the state's total elk population is quickly approaching to 400 animals.
Elk hunting is currently only allowed within the Clam Lake Elk Range, located in in Ashland, Bayfield, Price and Sawyer Counties.
Each spring, the DNR holds a lottery-style opportunity for hunters. Last year, five hunters in the state received an elk tag. Five other tags were given to members of the Ojibwe Tribes.
Hunters are not allowed to shoot an elk in any other region of the state. Doing so could result in a fine.
"We do currently have a deer season that is occurring. We want to let hunters know that they should know what their target is because there could be an elk that's roaming around in their area," said Frost.
Frost said if the public does see any elk roaming in southern Wisconsin, they can fill out the large mammal observation form on the DNR website.