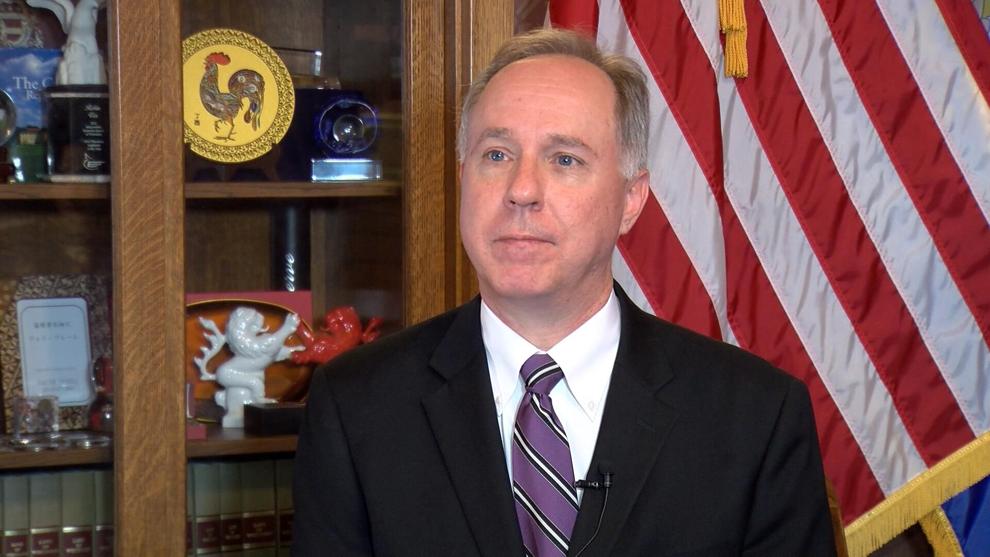 MADISON (WKOW) -- Wisconsin's most powerful legislative Republican said he believes most of the state's elections commissioners "probably" committed felonies because of guidance they issued for nursing homes last year.
Assembly Speaker Robin Vos (R-Rochester) called the Wisconsin Elections Commission (WEC) lawless in an interview, citing the nonpartisan Legislative Audit Bureau's report on the 2020 election.
The report found some of the WEC's guidance was not aligned with state statute, including on the question of waiving the requirement Special Voting Deputies enter nursing homes before residents get to vote.
Five of the six commissioners - three Democrats and two Republicans - stood by their votes to waive the voting deputies requirement, saying it was pointless to enforce when nursing homes were not letting in visitors because of the COVID-19 pandemic.
Racine County Sheriff Christopher Schmaling, following his investigation into the allegations of eight families who said their loved one voted despite not having the capacity to know what they were doing, claimed the commissioners committed felonies by giving guidance that ignored the law.
A reporter asked Vos if he believed the commissioners should face charges, including Republican Dean Knudson, a former state legislator who Vos appointed to the WEC.
"I think probably but I'm not a district attorney," Vos said. "I'm certainly not a lawyer, I have no idea how that process works from the standpoint that I'm not involved in the criminal justice system from that side."
Democrats, including Gov. Tony Evers, have called the investigation an act of bold partisanship. Rep. Mark Spreitzer (D-Beloit) said Vos was being disingenuous because Republicans could have taken legal action before the election if they believed the guidance amounted to criminal activity.
"They could have sued in court to try to stop it," Spreitzer said. "They did not do that and so to come in way after the election and pretend that a crime was committed here is absurd, it's defamatory, and it is a political witch hunt."
Racine County District Attorney Patricia Hanson has not said whether she's weighing charges against the commissioners. A spokesperson for the Wisconsin Department of Justice has said the agency is unaware of any similar complaints of misconduct at nursing homes elsewhere in the state.