MADISON (WKOW) -- The Curderburger from Culver's was king on this year's National Cheese Curd Day, but it's important to remember the restaurant chain locally sources its cheese from farms in Wisconsin.
Before cheese curds get fried and dipped in ranch, they are likely made fresh by award-winning cheesemakers across Wisconsin.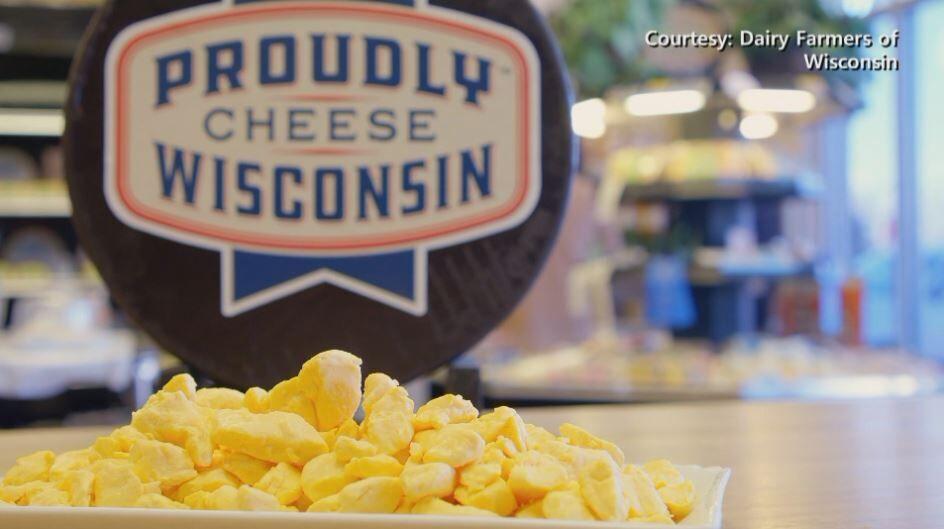 "People across the United States are maybe not as familiar with the high quality, most-awarded cheese in the world," said Tina Peterson with the Dairy Farmers of Wisconsin. "And they're very unfamiliar with cheese curds, which as a Wisconsin native, to me, seems really hard to grasp."
But National Cheese Curd Day is a good time to remind people there are more than 120 cheese and dairy companies in the state, and it's typical for them to produce fresh cheese curds of all different flavors. 
"They usually have the optimal squeak three to five days from when they're produced," said Peterson. "However, if you purchase cheese curds, and you're looking to pull them out of the refrigerator and get that squeak back, you can simply microwave them for three to five seconds."
She says the best way to share a passion for cheese curds with those who might not know much about the iconic squeaky curds, is to order them and get them delivered to friends and family.
You can visit wisconsincheese.com/order or visit a local cheese or dairy company. 
Wisconsin is actually the only state that requires a license to make cheese, according to the Dairy Farmers of Wisconsin.