MADISON, Wis. (WKOW) — The combination of John Kinziger, Zach Kinziger and Will Hornseth spurred De Pere (30-0) to its first state championship since 1934, as the Redbirds downed Arrowhead 69-49 in the Division 1 Boys State Basketball championship Saturday at the Kohl Center. 
The Kinzigers and Hornseth poured in bucket after bucket and dominated offensively for De Pere. The trio combined for 44 of DePere's 47 second half points for the Redbirds. John Kinziger had 16, Zach Kinziger 15 and Hornseth 13 points in the second half alone. 
De Pere completed a perfect season with a 30-0 record, while Arrowhead finishes 27-3.
Arrowhead went on a 13-2 run to close the Redbirds' lead to a single point, 36-35. However, a quick 6-0 burst with a Will Hornseth layup, a Hornseth dunk and a steal and score by John Kinziger pushed the lead back to seven and De Pere never looked back. 
De Pere opened the second half on a 12-2 run but Mac Wrecke pulled the Warhawks back into it, going on a personal 7-0 run to bring them within five. 
John Kinziger led De Pere with 24 points, Zach Kinziger added 19 and Will Hornseth had a double-double with 17 points and 11 rebounds. Wrecke had 18 points and Bennett Basich chimed in with 11 for the Warhawks. 
De Pere held a slight 22-20 edge over the Warhawks at halftime in a grinder of a first half. The Redbirds trailed nearly the entire first half until Gabe Herman knocked down consecutive 3-pointers giving De Pere a 20-18 lead.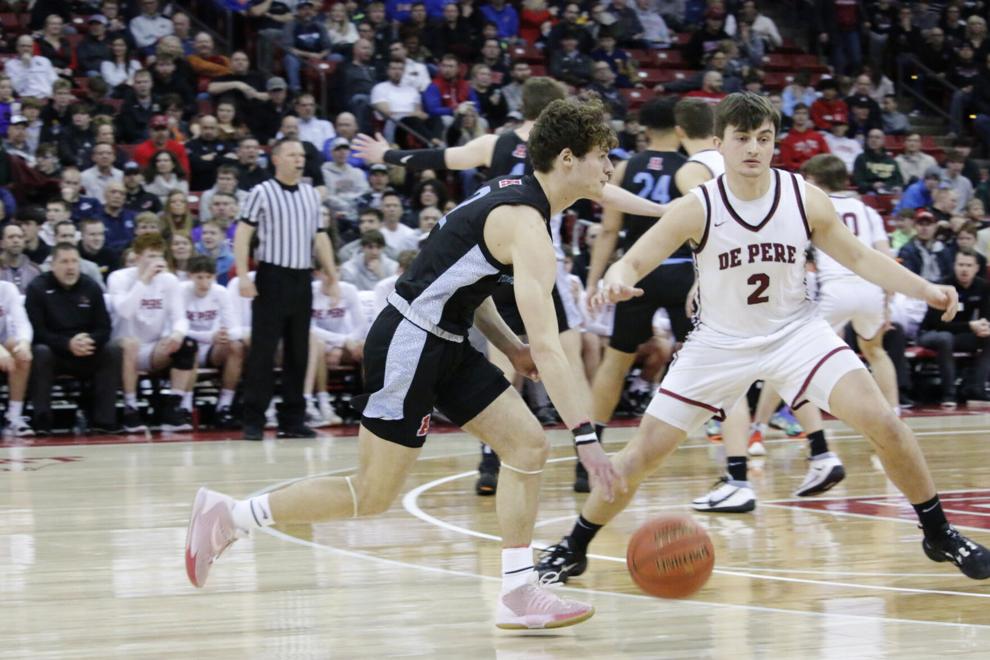 John Kinziger, recently named co-Wisconsin Player of the Year by the Wisconsin Basketball Coaches Association, led De Pere with eight first half points. Mac Wrecke paced Arrowhead with eight points, as well.