MOUNT HOREB (WKOW) -- As golf courses continue to move towards operating as close to normal for the first time all season, Norsk Golf Club in Mount Horeb has a teenager that helped them stay safe playing golf during the pandemic.
The use of a hole cover has been a popular practice at many courses this season. The idea is to prevent human hands from entering each hole to retrieve their golf ball.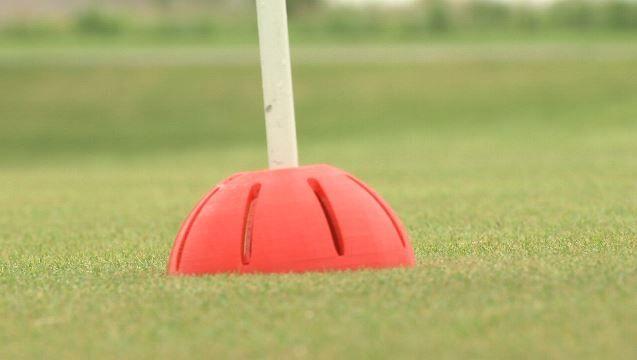 15-year-old Ethan Wittmann, of Mount Horeb, has now designed two different hole covers with his 3D printer that he received for Christmas.
"I realized that they didn't have anything in there, then they had the pool noodles in. They kept blowing out of the cup, and when it rained it would just float out," said Wittmann. "I was like 'how can we make this a little bit better?' So then I decided to make the hole covers for them."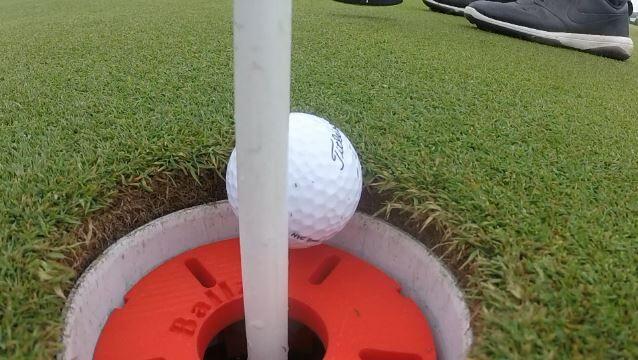 He calls his covers Holey Ballz, inspired by a saying from his grandfather.
"It was really cool. I was pretty impressed when especially when he told me he made them on a 3D printer," said Mike Woodward, General Manager at Norsk.
Wittman's first cover was dome shaped and prevented the ball from entering the hole completely. He now designed a cover that allows a ball to partially enter the golf hole.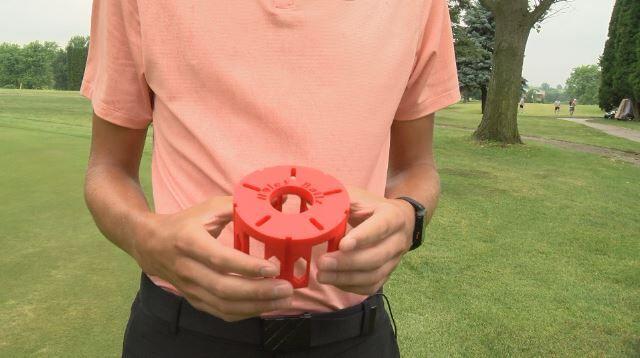 "It probably took a week to finalize the idea and then it only takes five and a half hours for me to print one of those," said Wittmann.
For more information on Holey Ballz, click here.