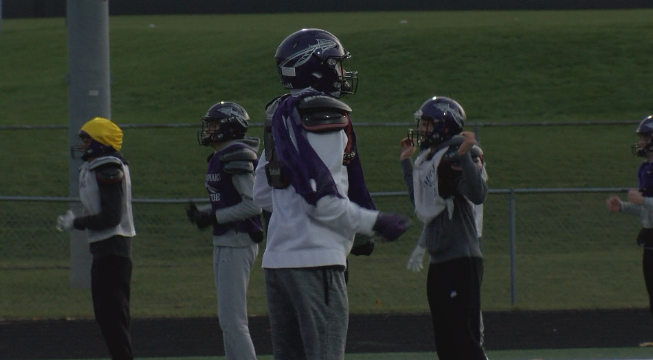 WAUNAKEE (WKOW) -- The Waunakee Warriors are heading to the WIAA State Football Championships but senior tight end Andrew Keller says the team is approaching practice like it's any other week.
"We're trying to keep things the same," said Keller, who is committed to playing at Iowa State next year. "We have our schedule and keep it all and then treat it like a normal week. Coach has said to us not to get starry-eyed and just treating it like any other game."
The Warriors will make their 11th appearance in the state title game. Since the 2020 alternate fall season did not include postseason play, senior linebacker Kaden Hooker feels Friday's game means even more to the team.
"Just being out here, it's a great opportunity you can't really take for granted like for last year. Even though it's cold, it's fun to be playing football here," said Hooker.
Through the amount of adversity his team has faced, head coach Pat Rice used one word to describe the team: resilient.
"We've been in a bunch of close games all the way up through and I think our kids have hung in there and played their hearts out," said Rice.
Waunakee (13-0) will face Homestead (11-2) at 1 p.m. at Camp Randall Stadium in the Division 2 final. The Warriors will go for their seventh state championship in program history.