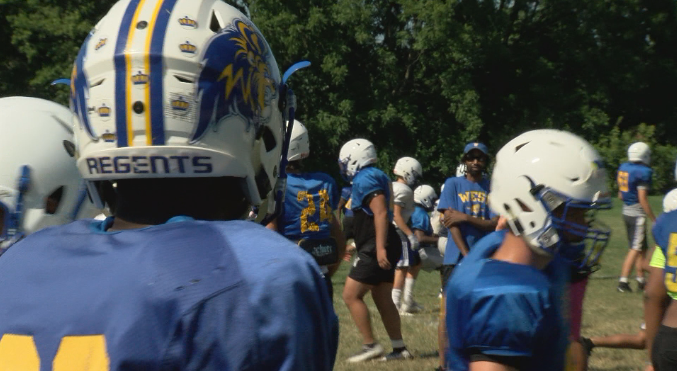 MADISON (WKOW) -- After seven years away from the sideline, Mike Wolfgram returns as the Regents' new head football coach. Wolfgram was previously the offensive coordinator during his previous tenure with Madison West.
He was named the head coach in early July and has hit the ground running since he was hired.
"It's been a little bit of a scramble especially taken over in the middle of July, but I've had a lot of help from my assistant coaches, our new athletic director, and  some parent volunteers," Wolfgram said.
His senior players were also thrilled by the news. A few football captains also had Wolfgram as their basketball coach for the past few years.
"I love him. I'm glad he's our head coach," said Amine Fanny, a senior defensive tackle.
Like his teammates, Fanny is raring to go with his new coach and many guys he considers to be brothers.
"We're coming out there different. We're coming out better. faster, stronger [and] smarter. We're coming out. We're going crazy this year."
The 2022 WIAA high school football season kicks off the week of August 19.