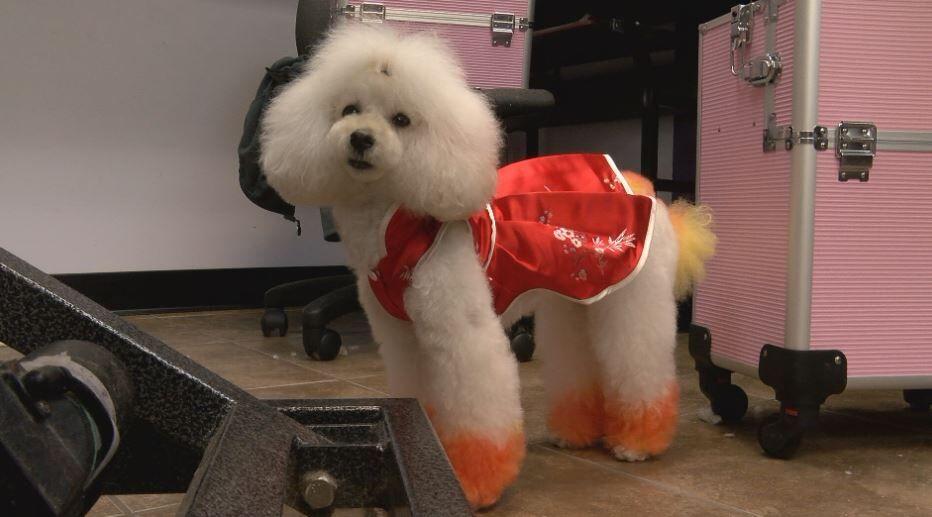 MADISON (WKOW) -- One of the best parts of Halloween may be dressing up  pets in the cutest costumes, but a local groomer said it's important to make sure they're comfortable first.
Lis De Souza, the owner of Serenity Pet and Salon Spa, says people should buy a costumes that's specifically for pets because they'll likely be designed to fit well and be safe for the animal.
"A lot of costumes that you maybe design yourself can get a little restrictive or maybe fall off or maybe have small pieces," she said. "You don't want to make anything that might get wrapped around their neck funny or get to constricted to them and be uncomfortable."
Even with store-bought costumes, it's important to make sure it's not too snug on your pet, and that their movement, hearing, eyesight, or ability to breathe isn't restricted.
At the end of the day, if your animal just isn't into the costume, De Souza says you shouldn't force it. 
"If they're just laying around like, 'I'm really uncomfortable right now like, why are you doing this?' Take it off, let him go have some fun," she said. "Take a few snapshots with the phone you know, save the memories but no harm done there."
You can also try to get your pet used to wearing a costume by introducing a piece or two of it at a time over the course of the next week or so.