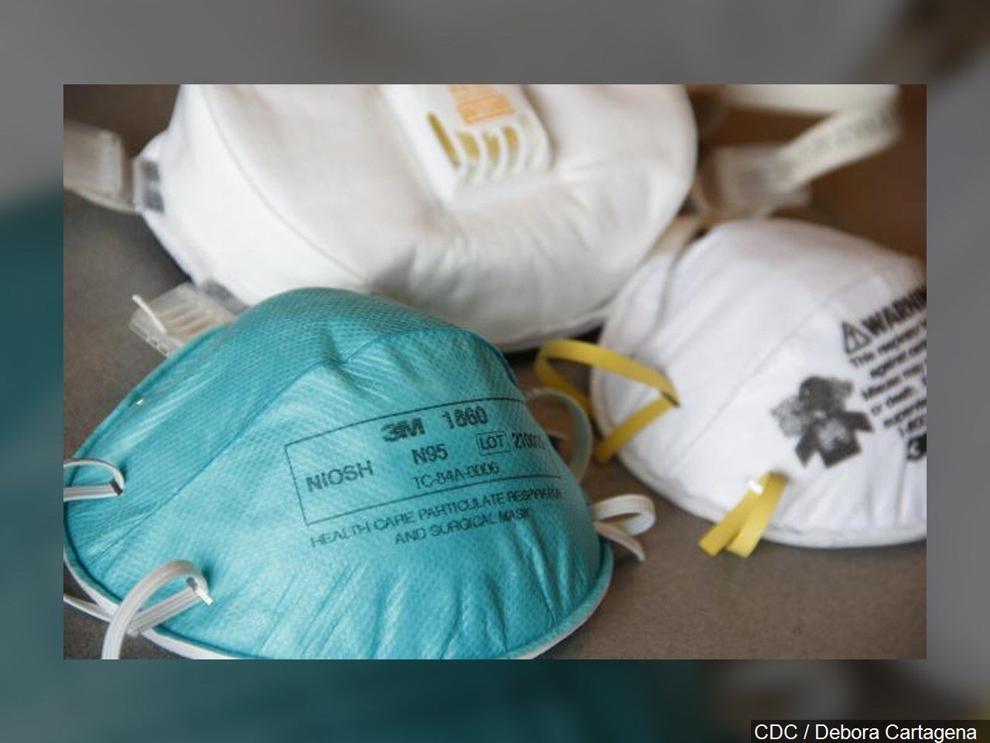 MADISON (WKOW) -- Nearly two years into the pandemic, health experts say wearing a cloth mask no longer provides adequate protection against contracting or spreading COVID-19. 
"The conditions are different," Ajay Sethi, and infectious disease expert at UW-Madison, said. "It's time to upgrade the mask." 
Sethi said because the Omicron variant is more infectious and people are going into public more than they were in the early months of the pandemic, people should opt for masks that provide more filtration. He said N95, KN95 and KF94 masks are all good options. 
"[Those masks] will get you at a level that's just so much better than really any of the other masks choices," he said. "Wearing one of those is going to give you the best protection."
At the beginning of the pandemic, public health officials urged people to not buy N95 masks because there was a shortage and frontline health care workers needed them. Sethi said that shortage no longer exists. 
But as many people are looking to buy more effective masks, the market is being flooded with counterfeit versions that don't work as well as advertised. 
Sethi said the numbers in the names of the masks represent what percentage of particles the masks filter. N95 masks are often made in the U.S., KN95 masks are made in China and KF94 masks are made in South Korea. 
He said KN95 masks are particularly prone to being counterfeits. The CDC warns 60 percent of KN95 masks in the U.S. are fake and don't meet U.S. standards.  
"It's not as regulated [in China]," Sethi said. "So, a manufacturer might call something a KN95 but it just has filtration down into the 20s or something."
However, he said there are legitimate KN95 masks available. The CDC has a list of reputable and known counterfeit masks on its website. 
Sethi said there isn't as much of a concern about counterfeits for N95 and KF94 masks. 
"There's regulations that they have in place [in South Korea] in order to label something as a K[F]94," he said. "So, if you get a K[F]94, you're pretty certain that this is legitimately providing 94 percent filtration."
While Sethi said masks that filter 94 or 95 percent of particles are the gold standard, he said basic medical masks are an okay alternative. 
"The material is much better than a cloth mask, and it's something that will filter more of the air that you're breathing, but the fit isn't always perfect," Sethi said. "Medical masks are certainly fine, but it's not going to provide you as much protection."
Wednesday, CDC Director Rochelle Walensky said the agency will update its website with information about which masks work best. However, she said the CDC will not change its mask guidance or tell people what kind of masks to wear. 
Walensky and Sethi both said, no matter what mask you wear, wearing a mask is always better than not wearing one. 
---
Editor's note: A previous version of this story misidentified KF94 masks as KR94 masks. The KF94 masks are made in South Korea, and the letters stand for "Korean filter."