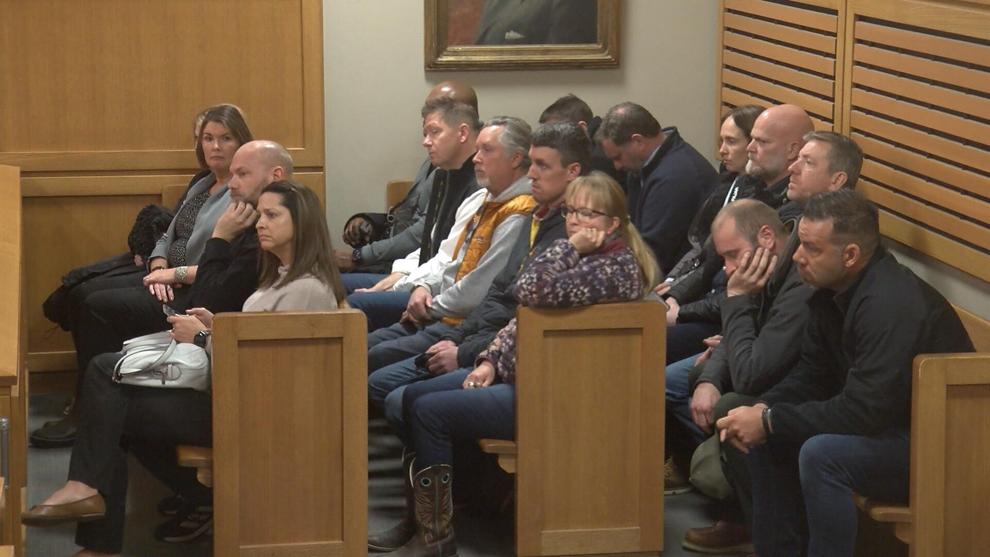 MADISON, Wis. (WKOW) -- A Wisconsin Department of Justice agent charged after wounding a Madison man during a traffic stop and arrest appeared in court for an arraignment Tuesday afternoon.
Special Agent Mark Wagner is facing one count of second-degree recklessly endangering safety with a modifier of use of a dangerous weapon.
Attorney Michael Steinle entered a not-guilty plea on behalf of Special Agent Wagner.
Wagner is charged following the shooting of 39-year-old Quadren Wilson.
The criminal complaint states Wagner was part of a law enforcement task force last February responsible for executing Wilson's arrest during a traffic stop in which several shots were fired. Wilson was not armed and was hit by bullet fragments. 
A group gathered at the hearing, showing support for Wagner. Following the arraignment, a brief emotional exchange took place between Wagner's supporters and Wilson's supporters.
"Since day one, [Quadren's] been a victim to me, but he has never been treated like a victim," Nora Morris, Quadren Wilson's father, told 27 News.
Wagner's supporters declined to comment. 
UW-Madison Law Professor Adam Stevenson said there are two key elements the state must prove in order for Wagner to be found guilty. 
"One is a certain mental state, and then second the endangering of another safety, endangering of another safety as it would sound to be causing the person to be put at risk of harm. The mental state is recklessness and what recklessness is in the state of Wisconsin is the creation of a substantial and unreasonable risk of harm," Stevenson said.
Mark Wagner's next court appearance is March 27.