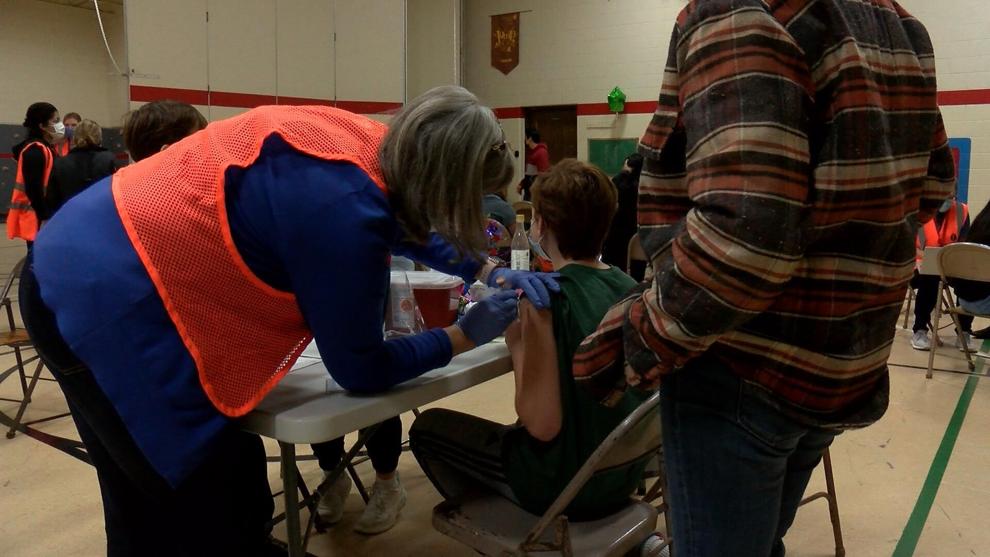 MADISON (WKOW) -- Now that the CDC has expanded eligibility for the COVID-19 booster shots to all adults, Marielle Mershart is one of many people getting the additional vaccine dose.
"[I got it] to be able to have that little extra security that I wasn't going to contract it and spread it and that I would stay healthy," she said.
She said the timing of booster shot availability is perfect as the holidays are quickly approaching.
"It's gonna be great to get together and all be feeling more confident and secure," she said.
Mershart is also getting her three kids vaccinated to have peace of mind.
"We're trying to kind of get past the pandemic, you know, get to a place where we can feel more comfort in spending time together with family," she said.
Mershart and her children got vaccinated Saturday at a clinic hosted by the Madison Metropolitan School District and SSM Health. 
"Our goal is to really get as many students immunized before the end of the year so that we don't have as big of an outbreak," Kari Stampfli, the lead nurse for MMSD Health Services, said.
Last year many schools reported COVID-19 outbreaks, and now MMSD officials say they've noticed more and more parents getting vaccinated ahead of the holiday break.
"We are giving almost about one-third the number of boosters as we are with kids," Stampfli said. "So, there's lots of interest."