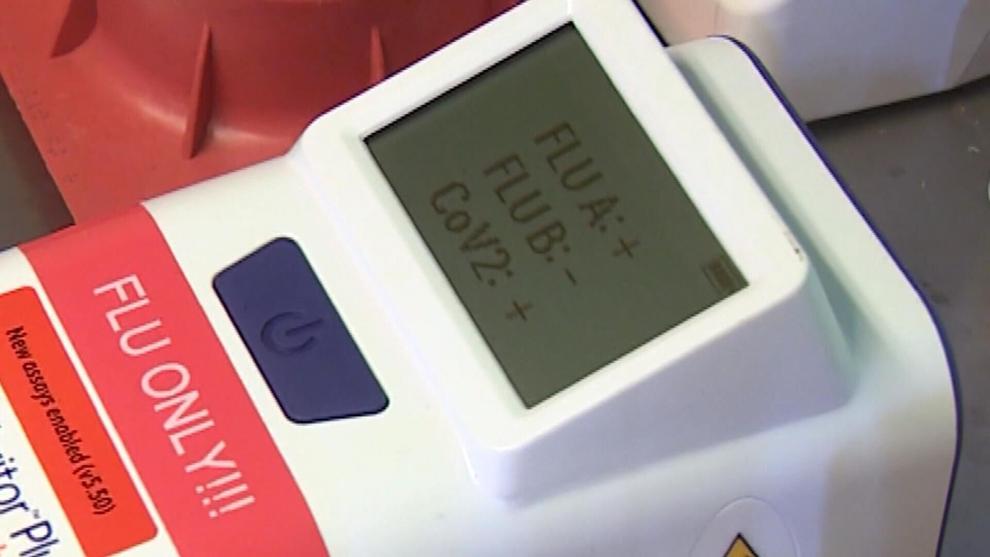 MADISON (WKOW) -- As an increasing number of people in Wisconsin contract COVID-19 and state health officials report growing influenza-associated hospitalizations, some doctors are concerned about a co-infection called "flurona".
"This is where you're particularly unlucky and you contract COVID-19 around the same time that you contract influenza, and there is no rule that says you can't have both at the same time," UW Health's Dr. Jeff Pothof said. 
He said the symptoms for "flurona" are difficult to distinguish.
"We talk about flu and COVID, they do have a lot of early symptoms that are very similar," he said. "Fatigue, body aches, sore throat, those are very common symptoms for both COVID-19 and influenza."
He also said fighting two viruses at the same time can be especially tough for some people, possibly resulting in a trip to the ER.
"Whenever we asked more of our bodies, more of our immune system, there's a certain percent of people who just aren't going to be able to do that, and we do worry that seeing coinfection of influenza and COVID-19 is likely to result in a higher hospitalization rate than if you had either of those independently," he said.
Doctors say becoming infected with both viruses and doctors is not improbable.
"You come in contact with some of COVID-19 and, a little bit later that day, you talk to someone who's got influenza," Pothof said. "It's not at all impossible or even that unusual that you would come down with both infections."
However, SSM Health's Mo Kharbat said situations like that aren't very common.
"The chances of them being in a place where they can contract both infections both at the same time, the chances are very, very low," he said.
Kharbat also said they are ways to protect yourself against "flurona."
"These are different viruses," he said. "Thankfully, we have vaccines against each. Just be vaccinated against both the flu and COVID-19."