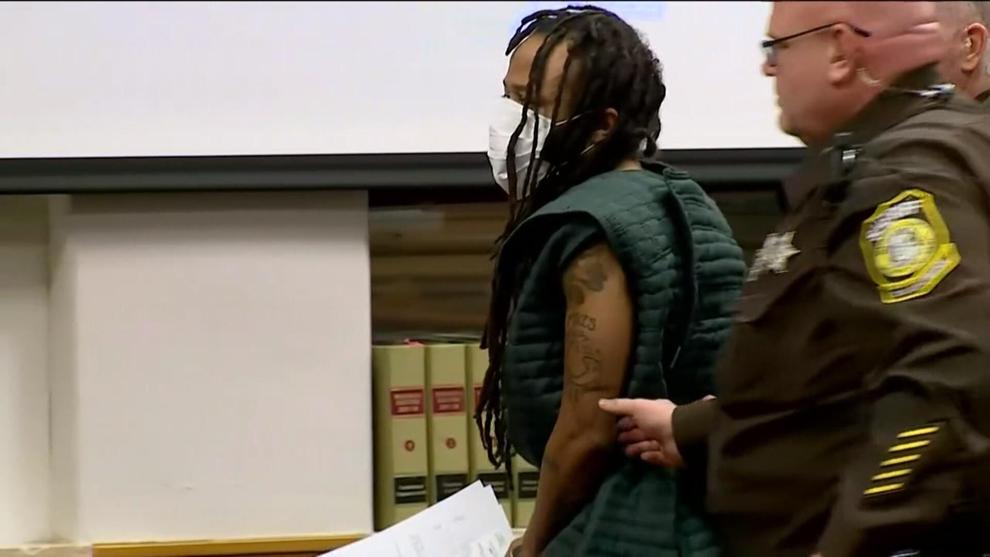 MADISON (WKOW) -- A pair of Republican state lawmakers say they are drafting a resolution for an amendment to the state constitution that would allow courts to consider the seriousness of an alleged crime when setting a defendant's bail amount.
The subject of proper bail amounts in Wisconsin has become the subject of national attention following the revelation Darrell Brooks, 39, was out on bond when witness videos and testimony showed him speeding through the Waukesha Christmas Parade Sunday.
The rampage took the lives of six people and left more than 60 others injured.
Following the incident, Milwaukee County District Attorney said the $1,000 bail set for Brooks in a case earlier this month was "inappropriately low." In that case, Brooks is accused of punching the mother of his child and hitting her with a car.
Rep. Cindi Duchow (R-Delafield) and Sen. Van Wanggaard (R-Racine) said Tuesday they're drafting a resolution to allow court commissioners, who make decisions on bail amounts and conditions, to consider additional factors.
Currently, the only factor used for bail amounts is the likelihood of it ensuring the defendant shows up for court.
"This allows a judge to look at the seriousness of the crime, their previous criminal history," Duchow said Wednesday in an interview. "It lets them protect members of the community from serious harm, and prevents the intimidation of witnesses so it gives the judge a lot more tools in setting bail."
UW-Madison associate law professor Cecelia Klingele said courts can currently consider community safety and the severity of a crime when setting the conditions of a defendant's pre-trial release.
"When cash bond is set, it's supposed to be set in an amount that defendant could meet if appropriate," Klingele said. "And then only in those very serious cases where denial of release at all is appropriate are we supposed to proceed under that statute."
Klingele referred to the state laws that allow judges to deny pre-trial release of any kind for the most serious of crimes.
Critics of cash bail argue an iron-fisted approach to bail could lead to more people being held pre-trial on less serious charges only because they cannot afford the bond amount.
Duchow said she was confident court commissioners would still set bonds in those cases that matched what a defendant would reasonably be able to afford.
"They can still set the range in there that would be reasonable for that person's income but they're gonna take into account the seriousness of the crime," she said. "And they're gonna look at the seriousness of harm to the community."
Klingele said while the November 2021 case against Brooks is getting all the attention, she believed more focus should be directed toward his still open July 2020 case.
In that incident, Brooks is accused of firing a gun at a couple. His bond was set at $10,000. He demanded a speedy trial but the Milwaukee County court system couldn't meet that deadline, leading to the court lowering Brooks' bond to $500 and his eventual release.
"Our court system has become so overburdened and so delayed that we're not able to resolve these cases," Klingele said. "Decide who is guilty and, properly, the subject of punishment and move on in that way to protect the public."
In order to amend the constitution in Wisconsin, two consecutive legislatures must approve the resolution. If that happens, the question would then go before voters in a statewide referendum.