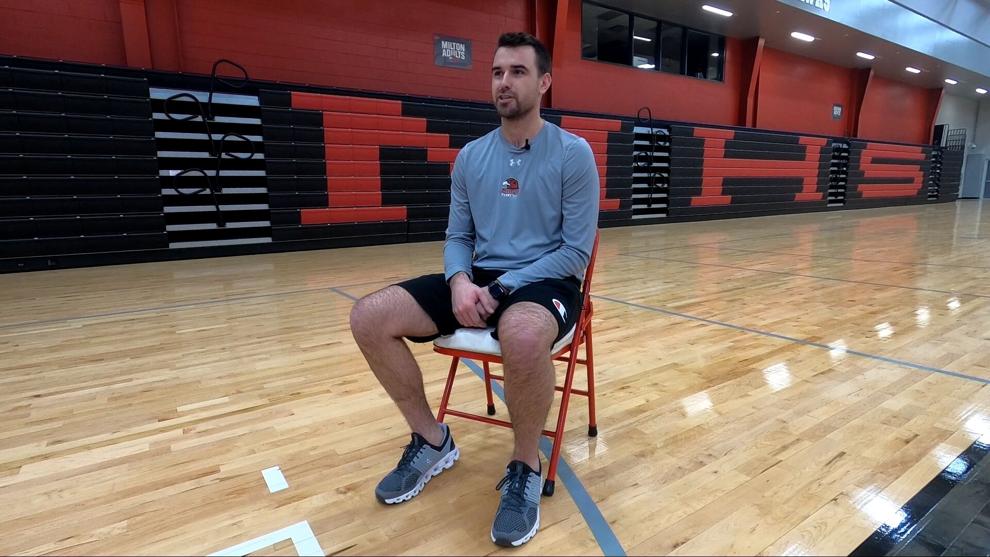 MILTON (WKOW)-- Five seasons ago, the Milton boys basketball team finished winless. It was head coach Alex Olson's first season.
"You look at an 0-23 season, like it was my first year and 4-19 the next year," Olson said. "Especially that first year group, guys on that team thoroughly enjoyed that season, which if you weren't part of it or around it, it sounds crazy." 
The former UW-Oshkosh basketball player knew he had the right pieces to build something special.
"They want to learn they want to be coached, and anything they ask it's 'I'll do this, but what else can I do,'" Olson said. 
In turn, those guys believed in him.
"He wanted something special for us, and he wants the best for us," Senior Jack Campion said. 
"He just holds us accountable because he knows how good we can be," Junior Brogan Mcintyre said. 
Alex's first winning season came in his third year. Now in his fifth, the Redhawks are 12-and-2 and ranked 8th in Division 2.
Senior Jack Campion has been there from the start.
"I came in my freshman year, no one really believed in us," Campion said. "I just had a chip on my shoulder, and I felt like I wanted to prove everyone wrong." 
That, he did. 
"We've been together four years, and he has started every game," Olson said.
This season, Campion became the all-time leading scorer in Milton's program history, setting a new standard for those to follow him. 
"Me watching him in middle school and all the players that are in my grade, we all saw him and we all realized what we could really do and make Milton special," Junior Matt Kirk said. 
As special as this journey has been, they are far from satisfied.
"Our goals are winning a conference championship and hopefully holding a gold ball at the end of the year." 
Once a far-fetched dream now could be a reality.