27 News is proud to announce our full-featured weather app for Android or iOS devices.
If you are on a smartphone, simply CLICK HERE to download the app.
We have some new features that include a scrolling theme and a button bar to jump directly to weather essentials (currents, hourly, daily, map) and more.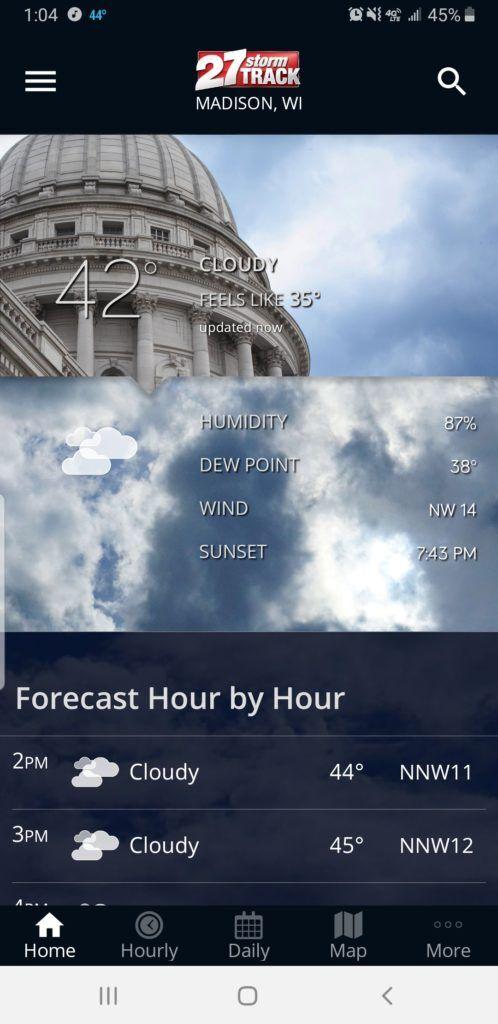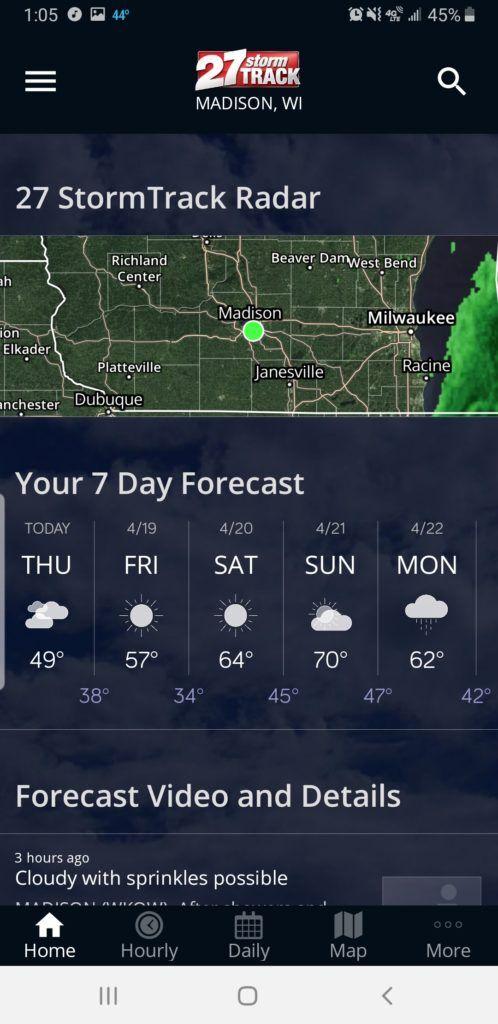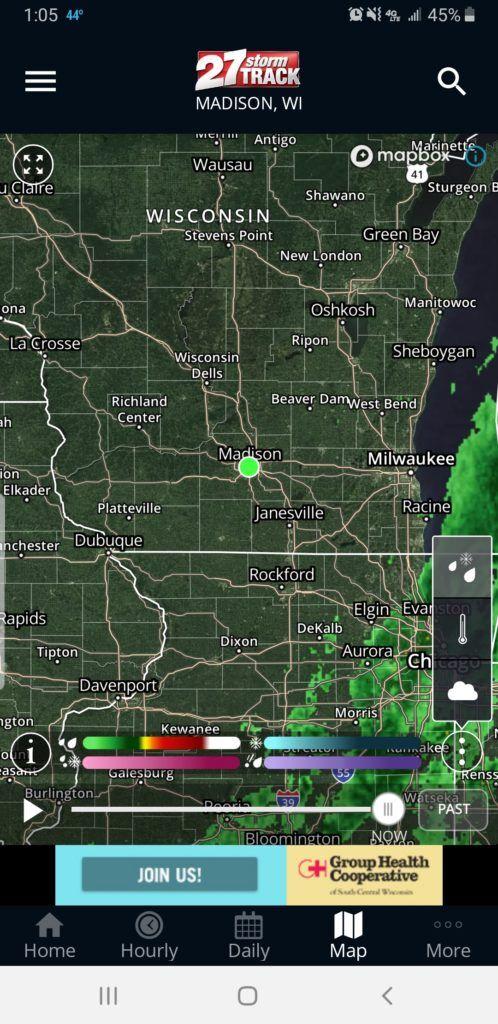 Track storms on your mobile device using the 27 StormTrack weather app. All you have to do is download it onto your Android, iPhone or iPad.
The 27 StormTrack weather app has all the tools you need to track storms, including Interactive Radar that responds to your touch.
You can also watch the latest video forecast.
Take the 27 StormTrack weather app with you. You can get weather information for the location of your choice and save your favorite locations within the app.
See the latest alerts in-app or choose to have the alerts pushed to your home screen automatically.
Automated alert types:
Flash Flood Warning
Flash Flood Watch
Winter Storm Warning
Flash Freeze Warning
Rainfall Warning
Ice Storm Warning
Snowfall Warning
Excessive Heat Warning
Hurricane Warning
Lake Effect Snow Warning
Inland Hurricane Warning
Heat Warning
Typhoon Warning
Severe Thunderstorm Watch
Inland Hurricane Watch
High Wind Warning
Hurricane Watch
Storm Surge Warning
Inland Tropical Storm Warning
Hurricane Force Wind Warning
Typhoon Watch
Wind Chill Warning
Inland Tropical Storm Watch
Severe Wind Warning
Severe Thunderstorm Warning
Extreme Cold Warning
Blizzard Warning
Strong Wind Warning
Tornado Warning
Freezing Rain Warning
Dust Storm Warning
Wreckhouse Wind Warning
Tropical Storm Warning
Snow Squall Warning
Tornado Watch
Les Suetes Wind Warning
Tropical Storm Watch
Weather Warning
Tsunami Watch
Wind Warning
Tsunami Warning
Freeze Warning
Avalanche Warning
Frost Advisory