A few isolated storms will remain possible this evening before becoming mostly clear overnight into Wednesday morning.
Wednesday expect a very warm and humid day with a few pop up afternoon storms. Once again, most people will stay dry.
Very warm and humid conditions continue the next few days.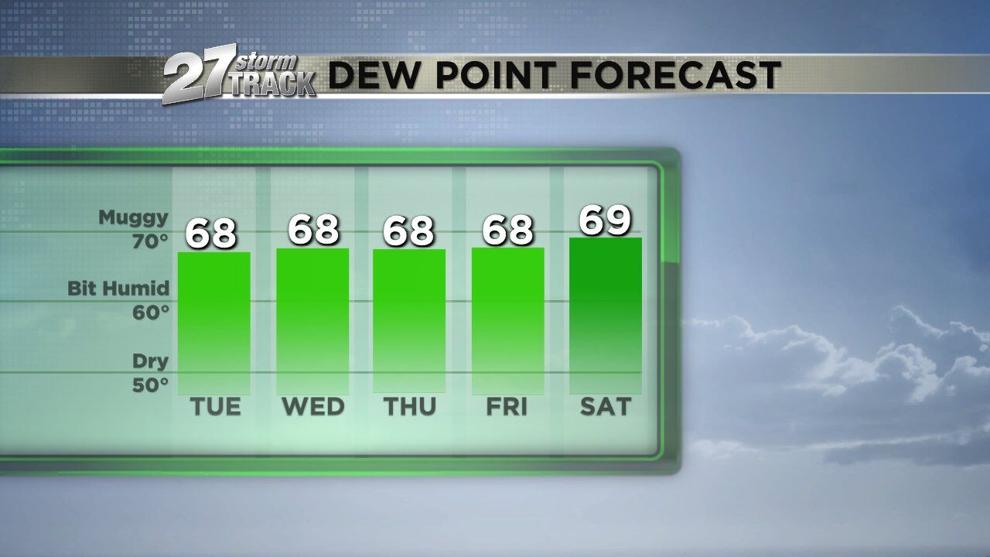 Highs are back in the upper-80s, rising to the 90s by the end of the work.
Dew points will likely remain in the upper 60s.
An isolated storm is possible Thursday, drier weather returns Friday.
No severe weather is expected with these storm chances.